No Meat Meal
Although my sorethroat has gone, it didn't mean my health condition is getting better. In fact, I think it is just starting to get worse with running nose, coughing and nasal blockage. However, I am grateful that my throat is not painful, that's something I dislike the most. I have a husky voice now. :P
It is irritating though that I had to clear my throat of phlegm for the whole day.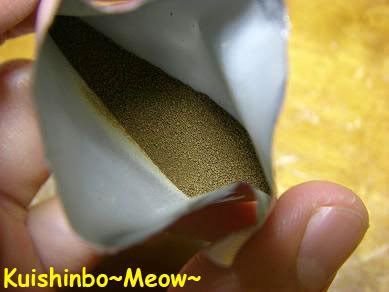 So, tonight, I took another type of medicine to stop coughing, stop phlegm and clear the blockage.
Bitter! But I know it will be good for me. Hopefully. Once the effect kick in, I'm going to have a good sleep.
I want to do my work well tomorrow, thing was not going well today. Couldn't concentrate on my work as I have wanted to.
The food tasted bland for me today. I need stronger taste to trigger my taste buds, but I need something more healthy.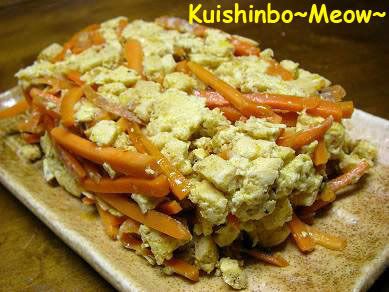 So, I cooked this.
Simply ovo-vegetarian.
Carrot strips with frozen tofu cubes stir fried with extra virgin olive oil. For flavouring, I used Kimchi sauce. When the carrot strips turned softer, I added a beaten organic egg for more protein.
Oh yes, this will be my tomorrow's dinner. Definitely is better than high sodium content frozen food.
Oyasumi.