The hot chick turned 1 ;)
On Dec 12 last year, my family welcomed a new life. Her name is Annabelle.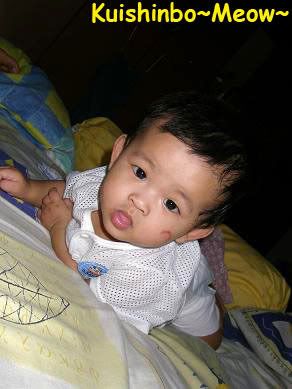 When she was 8 month-old, she has turned into a very active little chick. Her staring power is more than 100%. Never try to attempt to compete with her in who-can-stare-longer, she will always be the winner.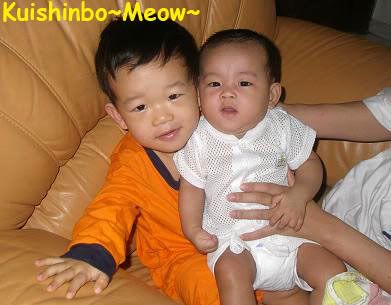 I first met her when she was 4 month-old. Gosh~~~ she was so small that I didn't even dare to hold her in my arms, worrying that I would break her.
Hey hey, her brother definitely did a better job than her Er Gu. *shame*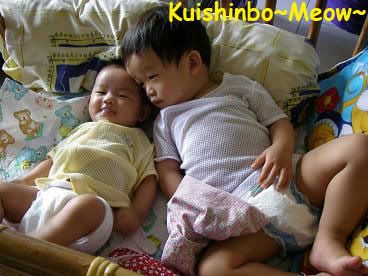 The love of this big brother to this little sister revealed well without even need to say a single word.
He would show his love to her well without even need to spill a single word. Just be with her.
The priceless love.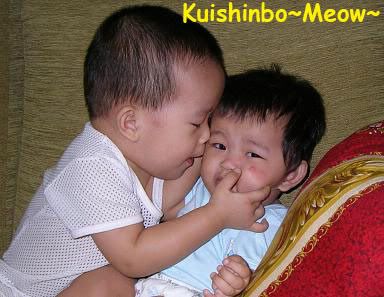 However, sometimes this big brother could turn too passionate...
He would try and try and try...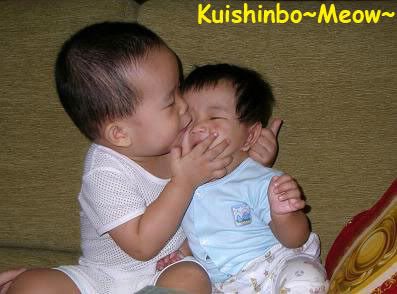 ... until he got the kiss he wanted. LOL
Then, he would dance with glory. La~La~La~
While the small one would show a bitter face.
"Yuck!! So much Kel Sui!!"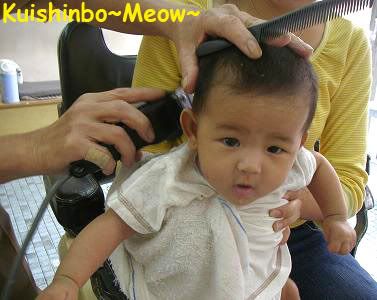 Of course, some of the moment the little chick would win over her brother. She was so brave when she had her first hair cut...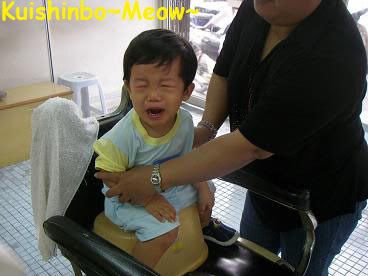 ... while the 1 year-older brother would cry like a pig waiting to be slaughtered. -_-"""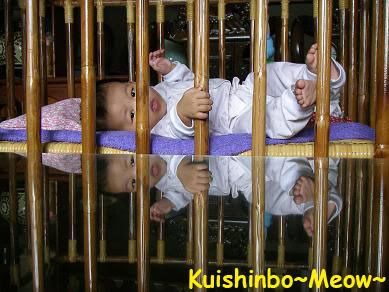 "Kor Kor~~~ you wait ar... another few more months, see who bullies who!!"
Oh my gosh~~~ I can't wait until the day she starts to walk and talk.
"Happy Birthday Sweetie Belle"
Lots of love from your Er Gu