Winter Ball 2006
I think I am going to have a cold soon. So, I took my medicine and the effect just started to kick in. Feeling very dizzy now. So, this is going to be a quick post.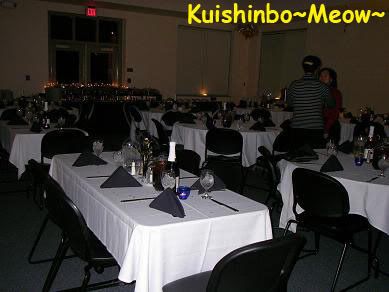 I was there at 7.58 pm and the ball was supposed to start at 8.00pm. However as you can see in the picture above, only very few arrive punctually.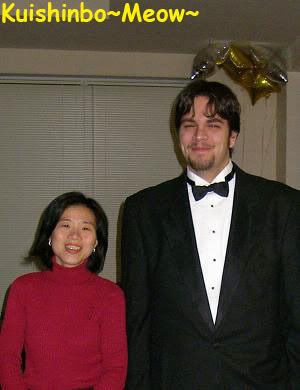 My date for the night was this good-looking 6-feet-6 guy. :) See how "tiny" Jeab was beside him? With her highheels, I think she was actually about 5-feet-5 that night.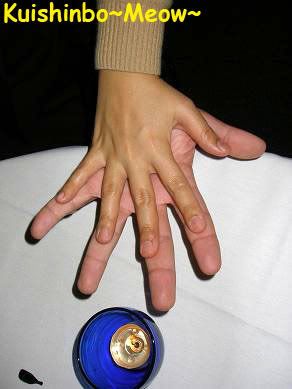 My hand vs. Neal's hand.
Oooooo... my hand look so small. The fact is, my hand actually quite big for a woman size.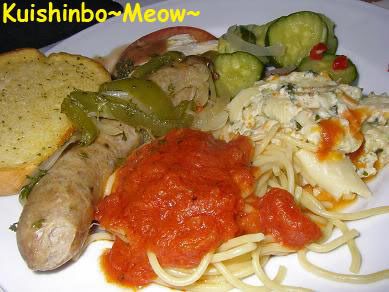 Well, the food for the night. Nothing much to say about the taste, but it did feed me very full. I like the sausage, ate two. I had quite a lot of green vege too.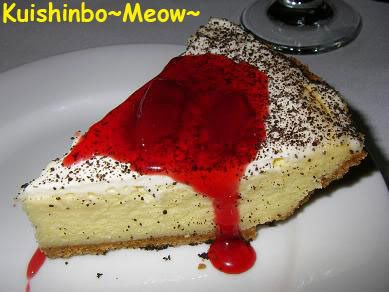 The best food for the night was this dessert. This piece of cheesecake was very good flavour, fluffy texture and not too heavy. I finished the whole slice. Yum~ Yum~
Neal was supposed to dance with me but we don't know the correct dancing steps for the music played that night. We ended up only chatting. It was a great chat with Neal, Jeab and Kik.
Truly a night to enjoy myself relaxingly.
Thanks Neal, for being my date for the night. ^_^ Next time, we must dancce. :P