Masala curry
Time is passing in a much faster pace than I have expected. It shocked me that today is the final day of January.
Since 2007 started, daily work has been keeping me very busy. I like to be busy though, it makes me appreciate my free time more.
Particularly, I like to cook some nice food to spoil myself when I have the time.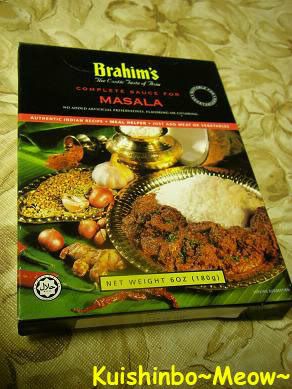 On past Sunday, I decided to use this instant Brahim's Masala to cook a curry.
At first, I planned to use lamb, unfortunately there wasn't any fatty lamb that suitable to cook a curry that I like. So, I have to use fatty beef instead.
It was very easy to cook a good curry with Brahim's products.
After 30 min, my curry was ready to eat.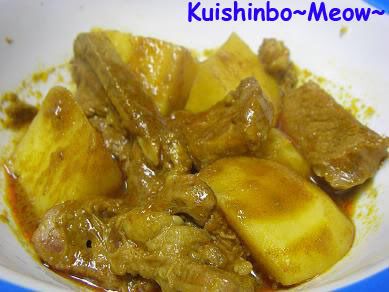 Tralala~~~
The meat was just nice. Not too tough nor too soft. Not too lean nor too fatty.
The potato was one of the best I have cooked to date. I always tend to overcook potato in curry. But this time, the shape was pretty and the texture was great.
Heeee... I am very satisfied with this instant curry.
Imagine gulping this down with a bowl of fragrant rice. Irresistible!! ^_^