How about this beef?
You might have experienced a great medium rare filet mignon that was juicy and tasty.
You might have tasted a nice long-time-cooking beef stew that was melty and soft.
However, I doubt you have tried this.
Two great dishes made from a cow's leg's tendon.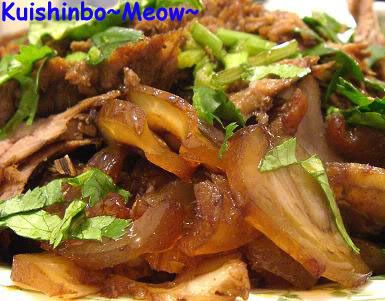 This chewy texture 5 spices tendon was amazing. Not only it has a great texture, the taste was equally good. It was so yummy that it turned out to be the fastest dish to be cleaned by us. :P
People who are familiar with beef tendon would definitely love this.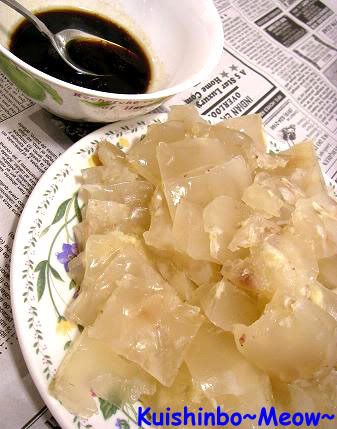 This one, also using the beef tendon, but it has a totally different texture.
The beef's leg were cook until it melted. By this time, the skin of the beef turned soft yet still have the "crunchy" texture. After the deboning, the melted tendon was mixed with the thinly sliced skin to cold set into a fabulous beef tendon jelly.
It tasted plain when eaten just as it was.
However, with a dip of black vinegar + sesame oil + chopped fresh young ginger?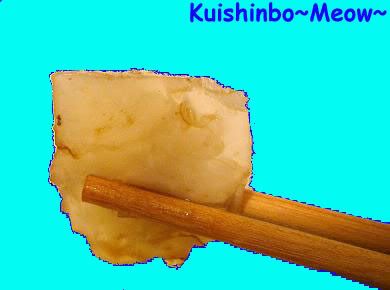 Orgasmic!!
This cold and smooth beef jelly with the chunky skin was just too good to let go.
*slurp*