If you start to get more busy...
... there is one nice option to settle your daily meals fast and easy in U.S.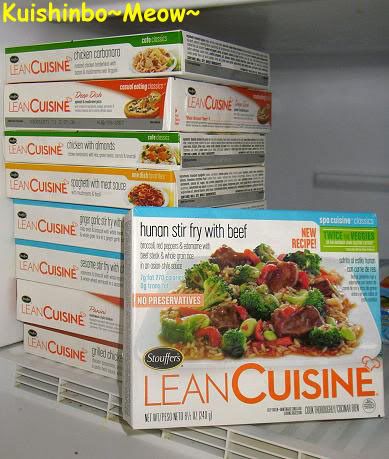 Stock up a lot of frozen cuisines. Quite a number of brands with many varieties to choose.
It helps me a lot when I don't feel like to cook after a tired long day. With these, I still can have foods with well-balanced nutritions. :P
Oh yes, definitely better than just burgers and instant noodles.
Gosh~~~ got to get back to my work now. Yap, I am bringing my work back to do tonight. *kepala pening* *cold~~~ night*