The Orgasmic In-N-Out
One of my very unexpected good delicacy during my trip to California was at this place...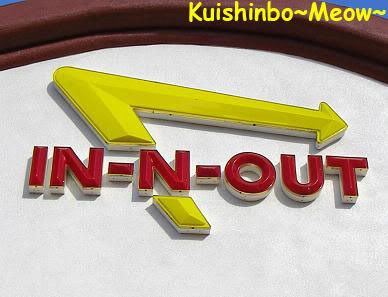 In-N-Out Burger
. This company has been in operation since 1948, even older than my daddy. :P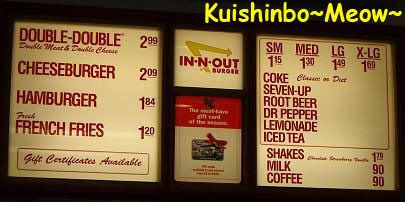 I was quite surprised to see for a fastfood company, there were only 4 food choices in the menu. 3 types of burger and 1 fries. That's all. But people were lining up to buy it.
Although only 4 choices of food and operating in only 3 states, this company has expanded to 140 locations in 1999.
The business philosophy was simple.
"Give customers the freshest, highest quality foods you can buy and provide them with friendly service in a sparkling clean environment."
Though times have changed, little has changed at In-N-Out. The menu-burgers, fries and drinks-is still the same basic menu customers have enjoyed since 1948. Everything is still made fresh to order. There are no microwaves or freezers. Customers may observe french fries being made from hand-diced, fresh, whole potatoes. And the shakes are made from real ice cream.
(Quote from
here
)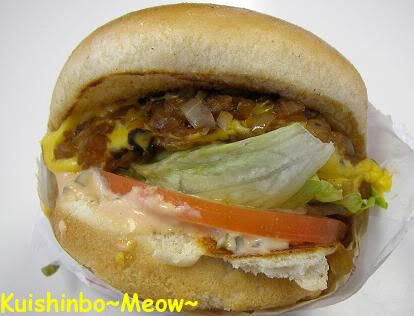 Curiously, I ordered a cheeseburger.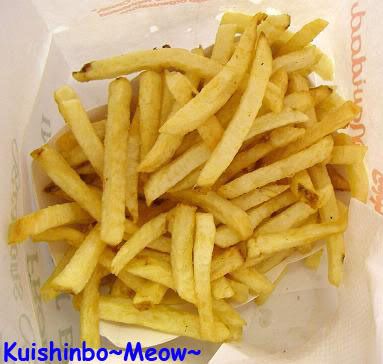 Plus a fresh french fries.
Holy smoke!!
One bite of them, it is not difficult to figure why the business is so successful.
Everything tasted so fresh, simple and delicious. Nothing unnecessary to spoil the 2 things.
I love the burger so much.
So much until I decided to put that as my new template. :P
Ai yah... now I really regret I only had it once.
*slurp*
So, if you see the In N Out, MUST TRY!!