Bumpy Bubba in Baltimore (2) - Five Guys
Our first lunch in Baltimore was in this burger place.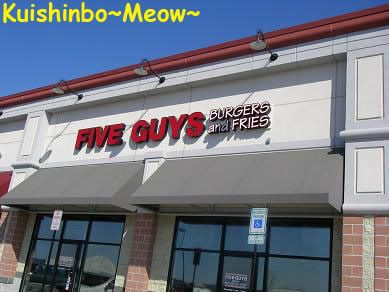 Five Guys
. It was my first time to hear and to try it.
Five Guys Burgers and Fries began as a family run business in 1986 by 5 brothers. It focuses on serving the best burgers possible. Today, there are Five Guys restaurants all along the East Coast, from New York to Florida. However, the philosophy is still the same. Five Guys continues to focus on the quality of the food.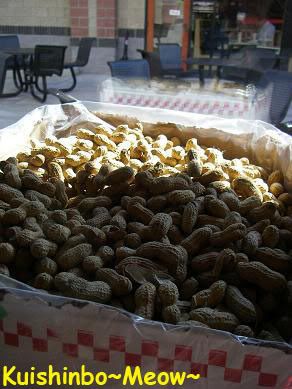 Once entered the premise, big boxes of yummy peanuts were waiting for the customers to grab and munch.
I love those peanuts. Crunchy, huge and delicious. I would definitely grab a full hand if not because of my more important focus of the meal.
If you go to see
their press page
, there is a list of awards for their burgers and fries. In fact, in the restaurant, these awards were written clearly on the wall.
The awards triggered my curiosity on the real thing.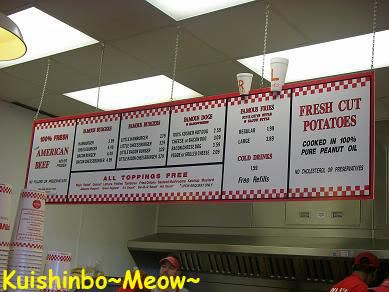 I was more excited to see the "Never Frozen" quote for the 100% Fresh American Beef and "Fresh Cut" Fries that "Cooked in 100% Pure Peanut Oil".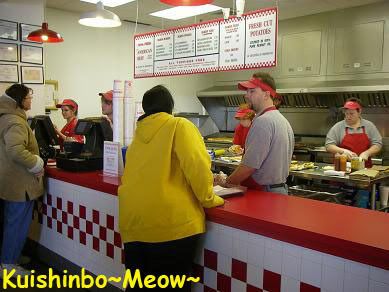 So, I placed my order. The staffs were friendly and the services were nice. I enjoyed that.
All I have to do was to wait for my number to be called.
After 5 min...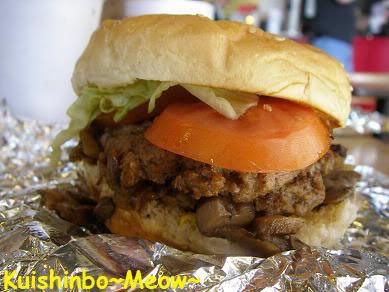 Tralala~~~ my Five Guys hamburger!
Oh oh... that was a huge burger. One fun thing about the burger was the as many free toppings option. I chose ketchup, mustard, tomato, fried onion and lettuce.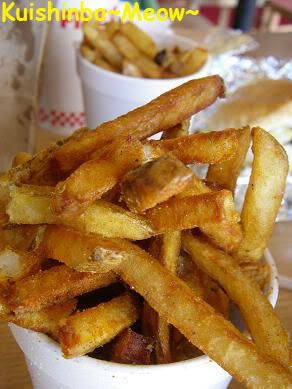 Also, my Cajun style fries. Gosh~~~ another big portion.
I paid a total US$6.30 for my burger and fries. Might sound a bit expensive, but the portion matched the price.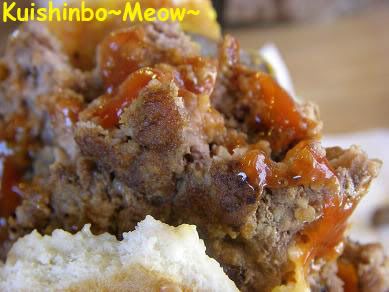 Oh my, the "regular" hamburger turned out to be "double patties". That was way too much for me. I finished all though. I should have ordered the junior hamburger. Oh well, at least next time I know the "regular" does not necessary be a "normal size".
Except for the double patties and lack of ketchup, this was a great burger. The patties tasted just as it quoted. "Fresh", "Non Frozen", "100% Beef". I was impressed with the natural beef taste. You know it is the real thing with the 1st bite.
The fries, I made a wrong choice. I should have chose the regular fries after tried my friend's one. These fries are good, but the Cajun seasoning was a bit too much for my palate that prefer a more natural and simple goodie.
So, I voted
In and Out
as the best place for burgers and fries in the West.
Now, I vote Five Guys as the best choice for the best burgers and fries.
In fact, I see close similarity between the two.
Simple menu. Fresh ingredient. Great service.
These are really what a great simple burger and scrumptious fries need.
Give yourself a Five Guys too. ;)