From L.A. to S.F.
Warning
: 53 pictures in one post! This is going to be the post with the most pictures in my history of blogging! :P So, I will just make my writing to the simplest.
It was a story on Christmas day.
We were on a journey from Los Angeles to San Francisco through Hwy 101.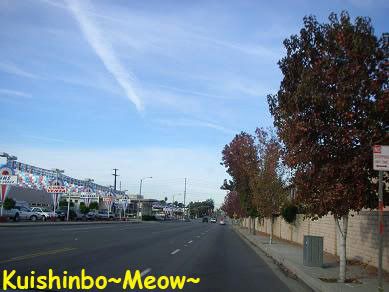 We departed early on Christmas morning. Very empty streets. People were gathering at home to unwrap their Christmas presents. The family time.
I was lucky not to celebrate my Christmas alone.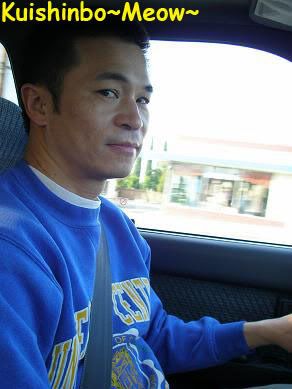 Mr. Food Guide be my companion on that day.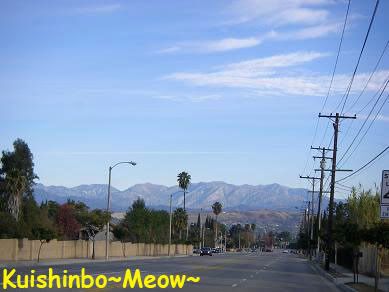 We started to head north.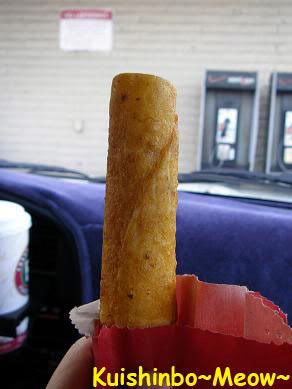 Before that, it was always important to fill up fish fish's stomach first.
I tried a frozen Taquito for the 1st time. Errrr... nothing fancy.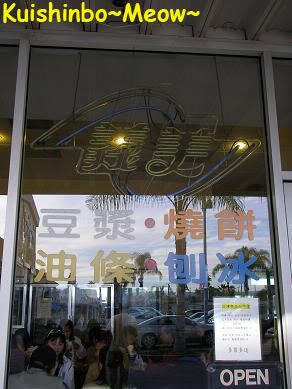 Of course, 1 taquito was just too small for my big rumen.
So, we stopped by in another store, a famous Chinese style breakfast.
After waited for 30 min...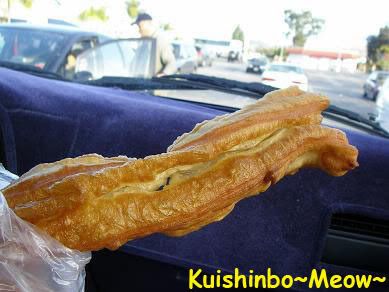 I got my long You Tiao with Hot Soymilk. Gosh! I didn't realise the soymilk was so hot that I burnt my tongue with the 1st sip. -_-"""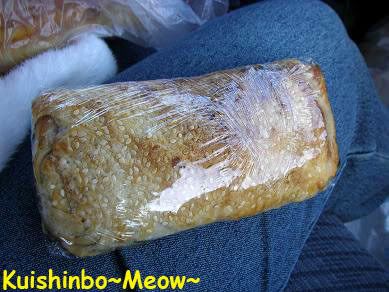 This was Mr. Food Guide Meat Sandwich, with horrible amount of cilantro. Oh yes, that made me a good girl not to fight one with him. Good for Mr. Guide.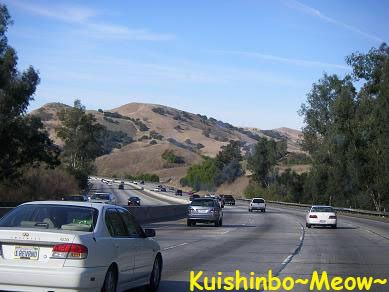 Into the Highway.
I fell asleep. The next moment when I woke up, we ended up in a nice neighbourhood.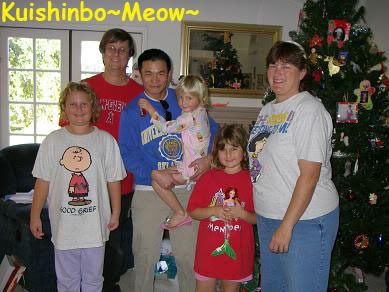 Oops! Mr. Food Guide stopped by on the way to visit this loving couple with their 3 little princesses. *quick quick combed hair nice nice*
Great people. They were Mr. Food Guide's Bulldog gang back in his university. We just somehow passed through this neighbourhood.
After a short while, we continued our journey.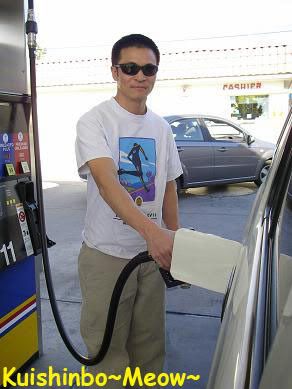 The car need to be fueled up.
Good Mr. Food Guide.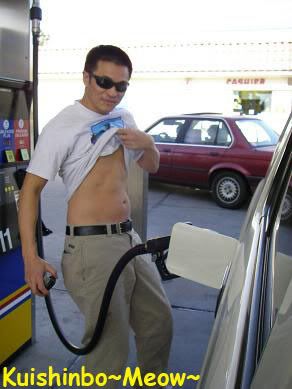 Hiao Mr. Food Guide. -_-""" He is not being named Zhi Lian Kuang for no reason.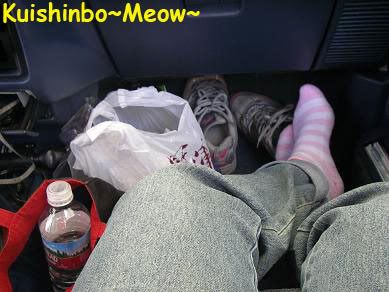 The space in front of me. Messy!
That white plastic bag was for me to throw the thrash after eating something. :P It was getting full through the journey. Hohoho...
Eventually, we drove along the seaside.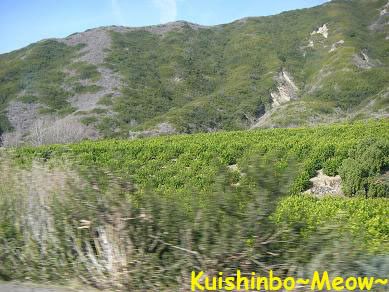 Passed through huge orange orchard.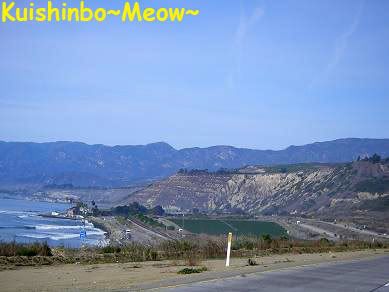 Breathtaking view along the highway.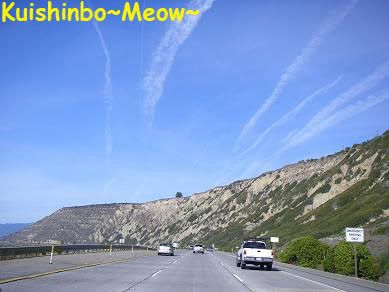 Beautiful sky.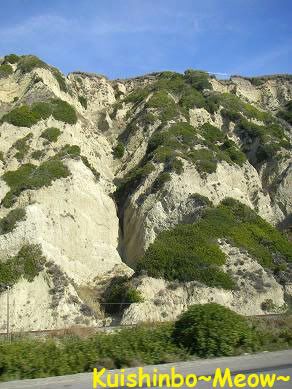 Interesting landscapes changing along the journey.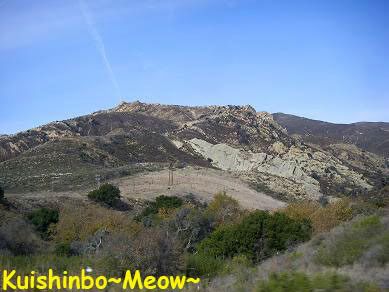 Although I am not a geomorphologist, I always adore the many faces of natural landscapes.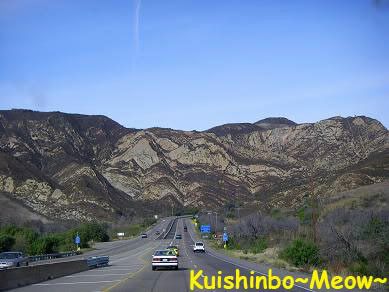 This picture is not telling you at all how beautiful the real scene. It was GIGANTIC!! I was holding my breath.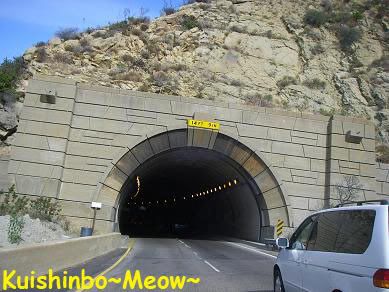 Once passed through this tunnel...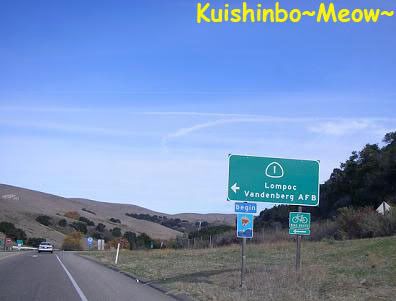 The scene changed into something different.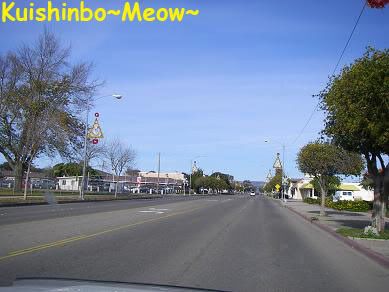 We decided to off trail a bit to see this small town called
Lompoc
. An important place for military purpose.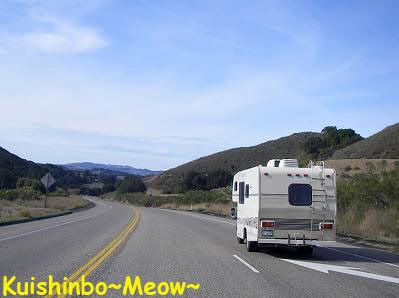 Look what I found? A
RV
!!
One of my dream is to have my own RV one day. Yes, I love to think travelling with this cool vehicle. *Heart starts to bump faster*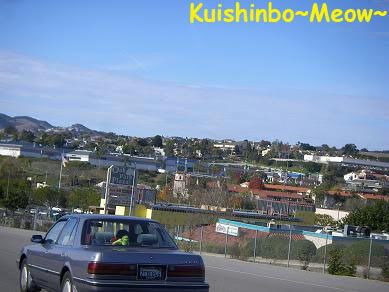 Glad to see some housing area after mile by mile of mountains.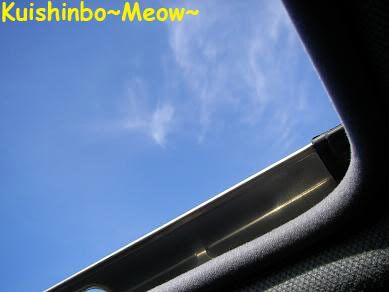 The weather was so pretty that day. We would just let the cool air outside flow inside the car to mix with the hot air. Fresh and warm!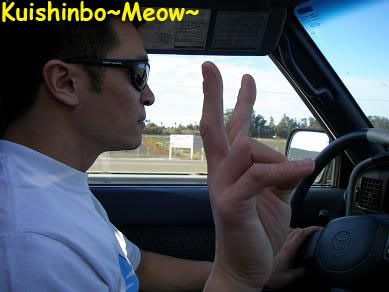 *iish* Driving also still could concious on phototaking. Once again showed what a great Zhi Lian Kuang he is.
Hello~~~ good good look at the road ok.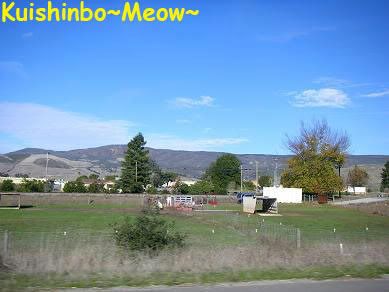 It was an interesting view of the country side. Big land with far apart houses. I will feel uncomfortable with no neighbour around.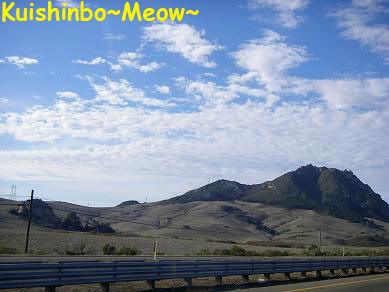 The white cloud gave a very good effect in drawing the blue sky.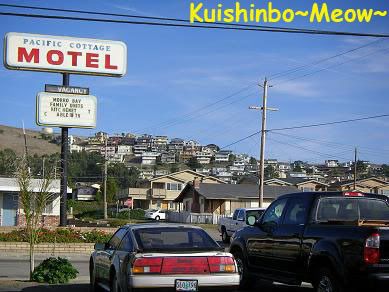 Stopping again for gasoline. Unique housing area on the hill.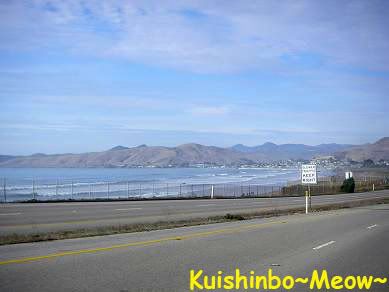 Off to seaside road again.
One of the thing that caught my attention during the whole trip was ANIMALS.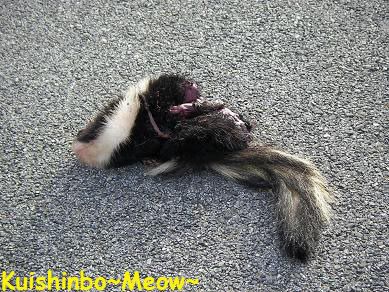 We passed through many dead
skunks
.
At first, I didn't notice them. Then, we passed through one and the strong sulfur just suddenly attacked the car.
I stared at Mr. Food Guide fiercely and said,
"Hey!! Why your fart so smelly one!!"
He just laughed out so loud and showed an innocent face to me...
"That's not mine. That's the skunk."
Oh! Bewilderingly, I tried to focus on the next one.
Holy scent!! I finally found the skunks that committed the crime. Those poor things, they involved in the accidents and...
... to revenge the human, they decided to let all their sulfur-containing chemical spreaded in the whole area.
The smell??? NO KIDDING. We could even detect it from a mile away.
We met a total of 16 dead skunks that day!
Seriously, I love their look, sooooo CUTE. However, their smell will just get rid of anyone away.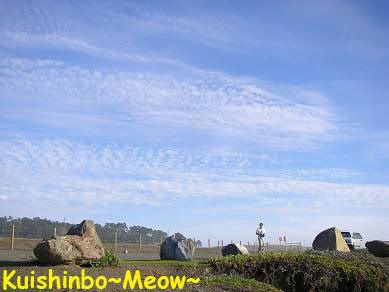 For my request, Mr. Food Guide stopped at a seaside for me to take some nice pictures.
There were only our car on that stopping area.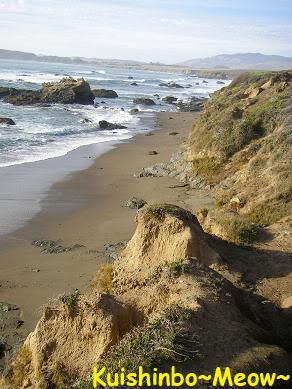 I have been missing beach and sea so much. It brought me back to the time where I could just easily access to the beachside. My scuba diving moment. My underwater aquarium excitement.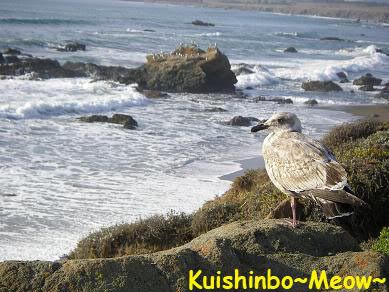 There was this little seagull that caught my attention.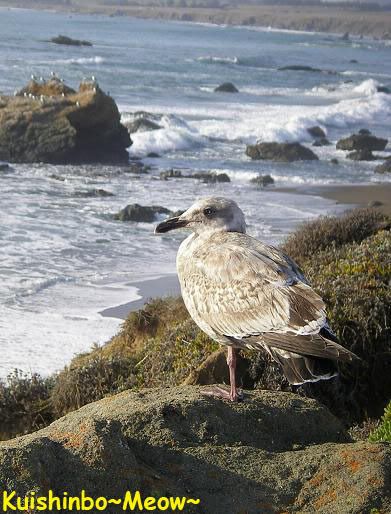 See its leg? Oh~~~ poor thing. Only one leg.
"So kor lian. Only one leg."
I looked at it while said that to Mr. Food Guide.
"Fish Fish, it cheats you only. The other leg is still there."
He laughed again at my naivety.
*Glow fire* *Chase the bird to make it walk*
Dong Dong~~~ another leg just magically came out.
-_-""" Even a bird wanted to bully me. *vomit blood* (the words mean very angry)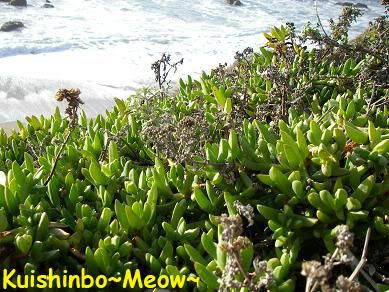 The beach had beautiful plants.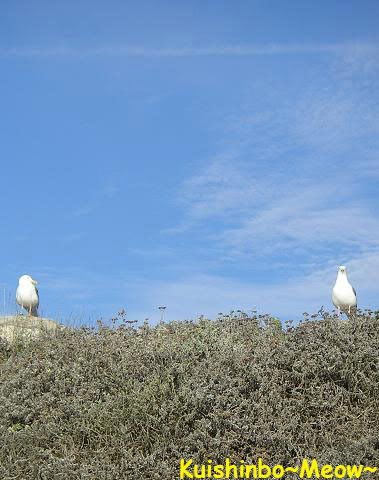 A bird was caught courting in action. Tee hee hee...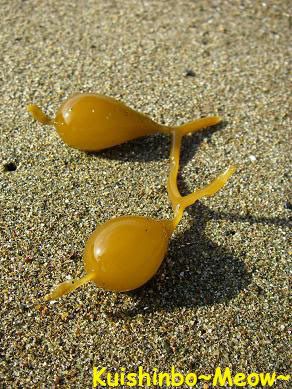 Do you know what was this?
Seaweed! Geee... 1st time encountered into such a seaweed.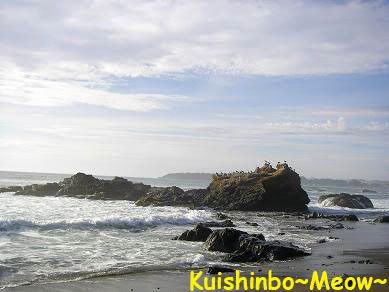 A last glance at the beautiful sea before we had to start our journey again.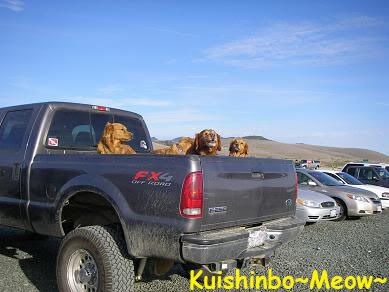 We made another stop. There were 4
golden retrievers
.
*Bark! Bark! Bark!* Sso fierce, take picture also cannot ah?
Bye bye lor~~~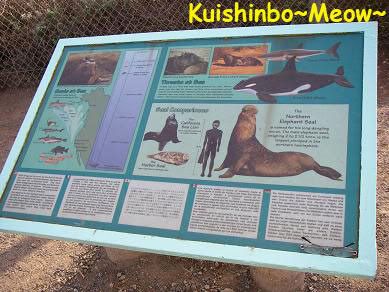 We were here to see one of the animal in the picture.
Look at the number of visitors there!
It was really cold and windy.
Not so good for us.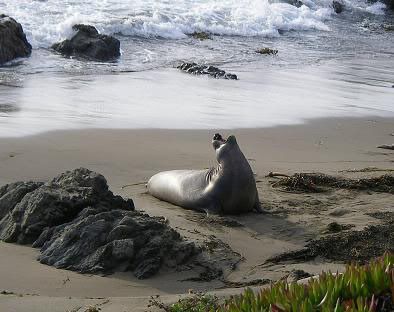 However, definitely a heaven for this creature.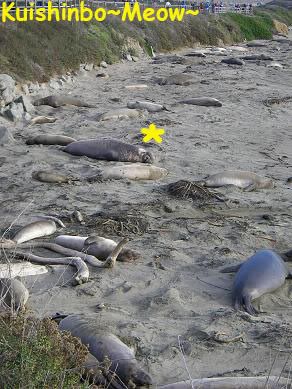 They are named the
Northern Elephant Seals
.
Oh man... I was really excited to see so many of them in nature at one time.
Notice the one that I marked with "
*
".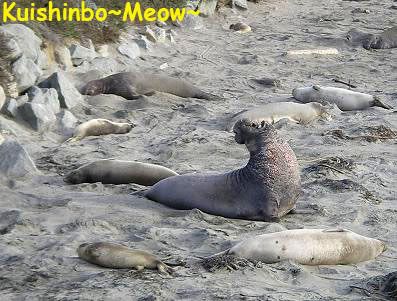 Tralala~~~ it noticed fish fish. So.... it started to "Sing" for me!!! So loud.
Oh yes, the long proboscis made that loud noise to attract its female counterparts.
It was one of the biggest among the crowd. The huge one can reach 1800 kgs. Oolala~~~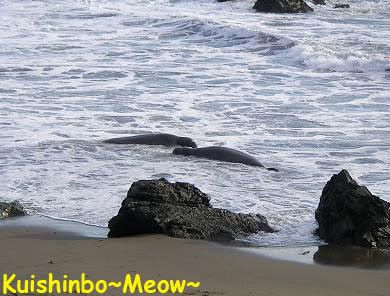 Hmmm... there were 2 alone in the sea. Gegegegegeeeee.... imagine the water coldness already made me shivered.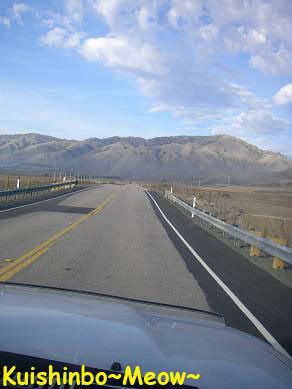 After that, we continued our journey again.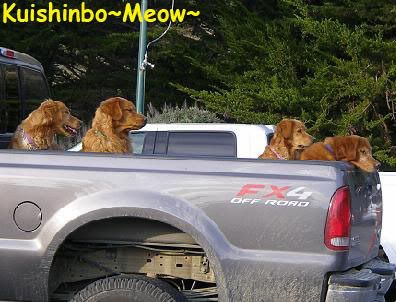 The next stop, we saw the 4 retrievers again.
This time, they got tired of this shameless fishparazzi and would just ignore my existance.
Geeee... made me paiseh only.
I stopped by to get a corn dog. Yah, tea time. 1st time on corn dog. Not bad.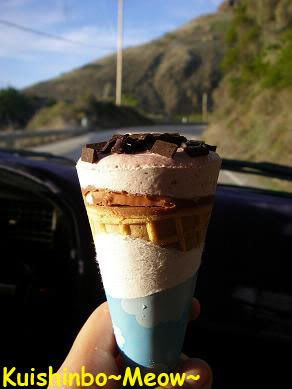 Also, a
Ben & Jerry's ice cream
. My 1st try too. Not my kind of ice cream. I still like
Cold Stone
much much better.
In fact, I felt sick after that whole cone of Ben & Jerry's. -_-"""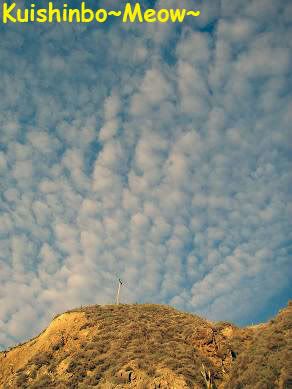 The sky was getting darker.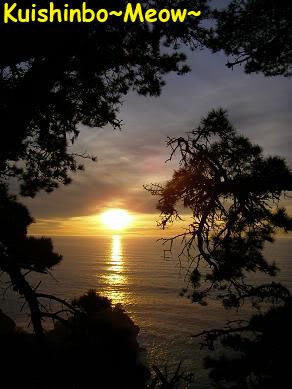 Soon, it was sunset. Darkness came and nothing much to see.
We reached San Francisco much later that scheduled because we kept stopping along the way. :P
Definitely, it was one of the best road trip for me. I saw and learnt many things.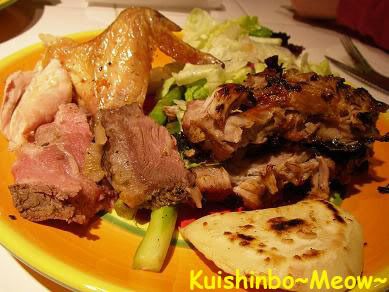 Finally, we came to
DD
's place. Oh~~~ my only proper meal for that day. Love the ribs.
*burp* Good night everybody.
Next post, it will be about San Francisco. What a different city from L.A. ;)