My lousy valentine...
...because...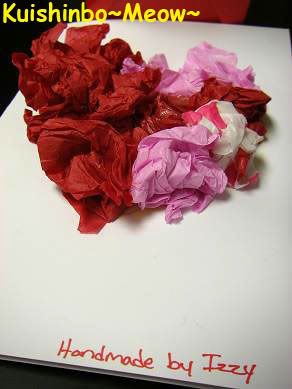 ... a 17-month little girl made such an artistic love.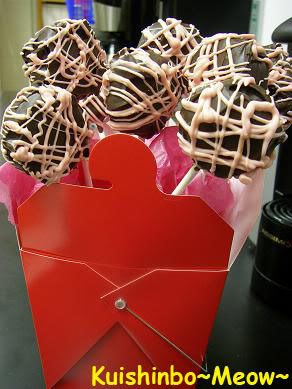 Her talented mother made such beautiful chocolate cookies lollipops for us.
Me?
Despite spent 2 hr in the kitchen to form the dough with my milk energy...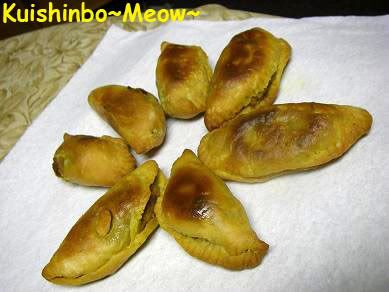 ...I made some curry puffs that looked quite bad.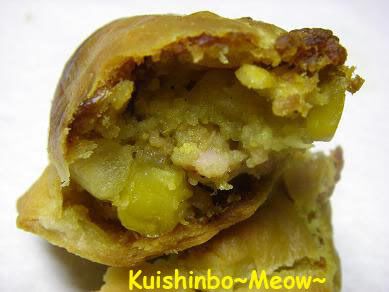 Although the filling turned out ok, the coating was as hard as rock.
Man~~~ it was so hard that I think I need some metal teeth to break it.
-_-""" So, no homemade treat from fish fish this year for valentine.
Now, anyone wants these hard-rock curry puffs to throw at your significant half?