Fuchuk Beef Madras Curry
This is such a lazy weekend for me. I need to complete my work today, yet I still not even take a look at it. Just hope that I don't end up sleeping after 2.00am again. -_-""" Bad bad habit!
Looking at the very beautiful yet cold weather outside, I decided to drag myself to get some meat for my freezer.
My Brahim's Madras Curry has expired. :P Too good to throw away though.
So, with the combination of 1 pack of Fuchuk and 1 lb of beef...
After 1.5hr of slow cooking...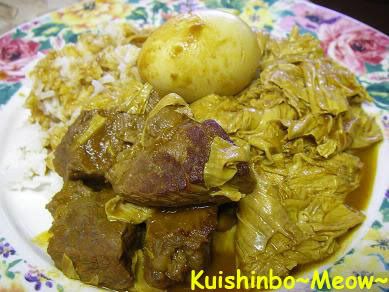 Tralala~~~ my plate of dinner for tonight.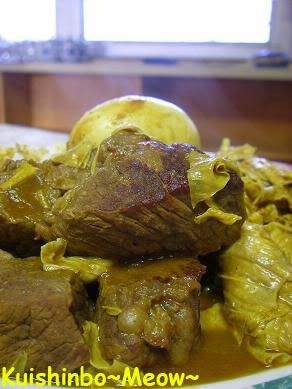 Oolala~~~ look at the nicely charred surface of the beef. This time, I decided to add one boiled egg to cook with the curry. Just have to ignore those colesterol sometimes, especially when you know you are in your hormone-imbalance days.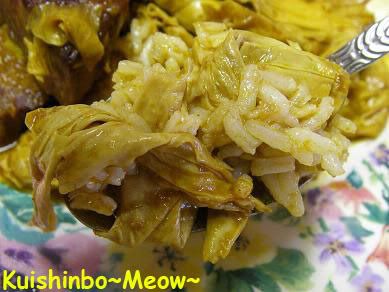 Mmmmmm~~~~ sooooo good. The soft fuchuk absorbed the goodness of the curry gravy. It has been more than 9 months since I last tasted a curry fuchuk. My mom like to put some soysauce, I did the same. Oh~~~ just closed my eyes and I could imagine I was eating on my dining table at my Meow Meow's house.
I can't wait for my same plate of meal again for tomorrow's lunch and dinner.
*slurp~~~*
Ok, time for me to start my paperwork. Tata~~~