Hooters - a different place to eat
*naughty smile* Those of you in U.S. probably are Oolala~~~ing now with the title.
Oh yes, I am going to introduce something unique in U.S. Something that will not likely be seen in Malaysia. They do have one in Singapore's Clark Quay.
For those of you that are outside U.S., if you have no idea what I am talking, read further down. ;)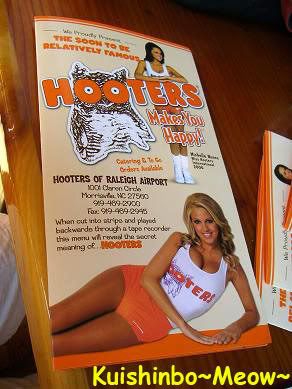 Tralala~~~ this is what I am talking.
HOOTERS
.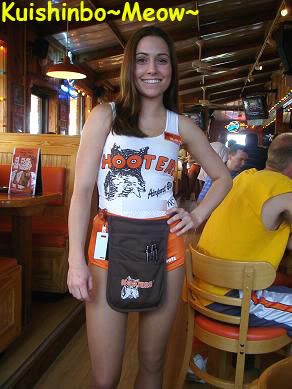 All the staffs have great smiles...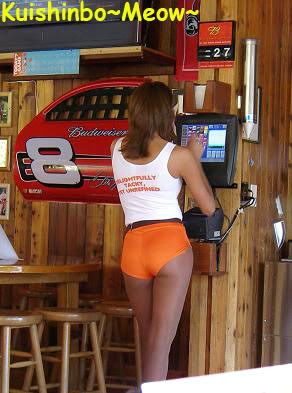 ... and sexy firm round butts.
If you think this place is strictly for the adults, then you are so wrong.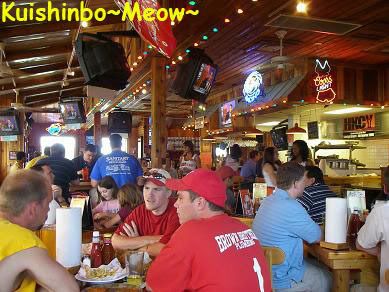 This is 100% a franchise family restaurant!! See the kids in the picture? They are the proof.
Want to read more about Hooters, you can always do that in
wikipedia's site
.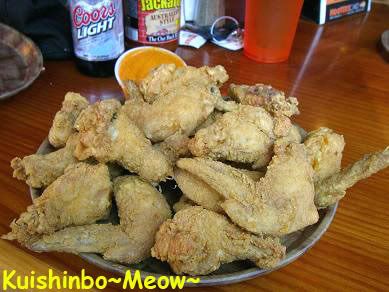 I went on Saturday. Coincidently, there was buy 10 get 10 free promotion. Very good deal. I tried the simple battered wings. It was okay.
Hmmm... next time I'll make sure I try their signature Buffalo wings. I heard they are good. Are they?
Oh yes married guys and papas, want to ooze beautiful girls in public legally with your wife and kids around? This will be a good option. Tee hee hee...