It's strawberry time!
I went to farmers' market last Saturday. The spring breeze was so strong, everything just felt so bright and wonderful.
Among them, I totally fell in love with one of the spring thing.
STRAWBERRY!!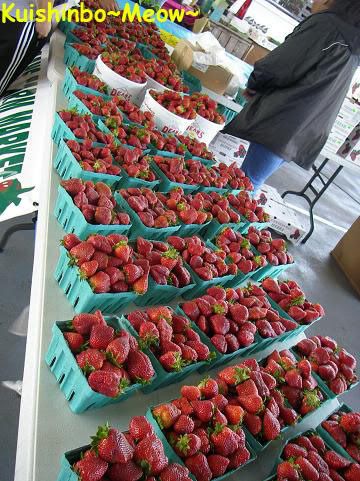 Oolala~~~ tray by tray of fresh ripe strawberries were waiting for people to buy them.
All the stalls were "begging" us to taste the strawberries for FREE!! They all tasted great and CHEAP!
I wish I could buy more but I only have one stomach.
Mmmm~~~ Sweet juicy red strawberries... the perfect thing to start a good spring. ;)