Big Ed's City Market Restaurant
I found an interesting restaurant to eat lunch. The first thing that attracted me was the name.
May fish fish present you...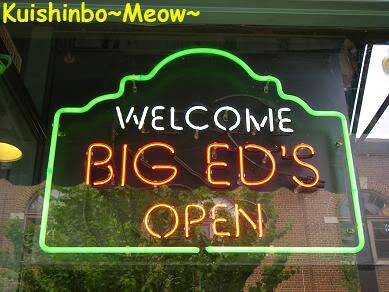 Tralalaaa~~~
BIG ED's
.
Then only I realised this is one of the very famous place for real North Carolina's country cooking. ;)
I miss dumpling back home so much. When I saw the menu "Chicken and dumpling", no way I was going to skip that.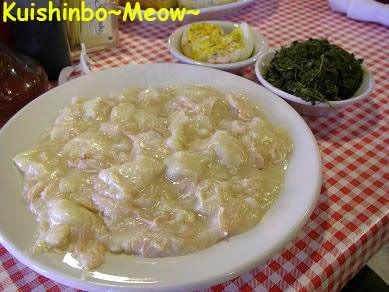 Ha! Did it look like "dumpling" for you all out there? This is not the Chinese dumpling, it is actually a popular Southern dumplings, called chicken dumpling. They made it from scratch.
It was a different taste. A little too much on the salty side. Somehow, it reminded me more of the Foo Chow Din Bian Hu, only with less ingredients. I would like it if the dumplings were more elastic rather than lumpy mushy texture.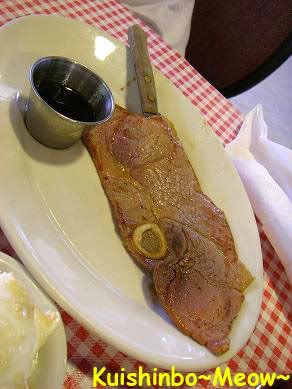 Also ordered a country's ham with
red-eye gravy
. Again, this is the real southern food. Alright, you Zhi Lian Kuang in Los Angeles, always teased Cynthia, Mama Bok and me with your foods, now it is time for revenge. Haha!!!
You get "water added" ham in L.A. I cut a big slice of country ham for a huge pork leg. Even got bone in the middle.
Mm~mm~mm~mm~mm~~~~
Gosh~~~ this thing was good, it was so salty that it is good to eat with a huge bowl of white rice with only one bite. (:P Meaning it was too salty for my palate)
Too bad no white rice...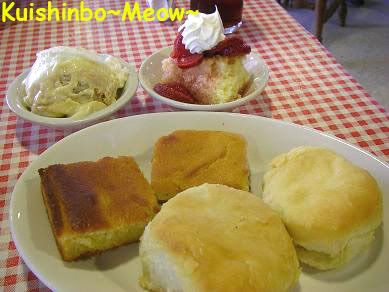 Luckily I have the made from the scratch flaky biscuit and cornbread.
So, Mr. Zhi Lian Kuang, come to Southern part to learn the cooking and bring it back to L.A. Get yourself a restaurant exactly like this...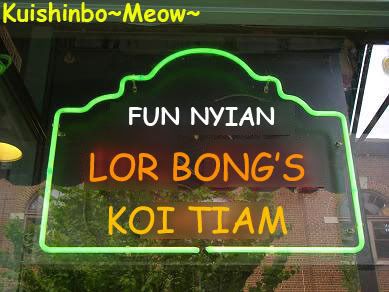 See? I am so kind that I have even helped you to think of the shop name. :P
But remember to pay me the copyright fee. Thank you~~~