Boudin Sourdough
I have been neglecting my blog lately, because of my virtual pet. It is hard to take care of 2 things that I like at one time.
It is time to get back into balancing both of them. Gosh~~~ these 2 things really keep my nights busy.
I want to talk about something very famous in San Francisco today. Something that I tried 5 months ago.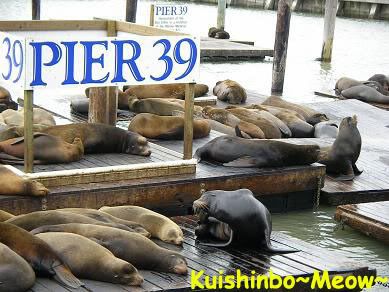 If you go to San Francisco, make sure you go to
Pier 39
. Nothing much about the shopping center, but the view of
California Sea Lions
on the docks of Pier 39 was pretty entertaining.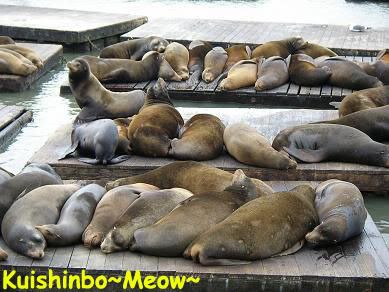 These creatures sure know how to lay back. Cute~~~ but strong smell. Hehe.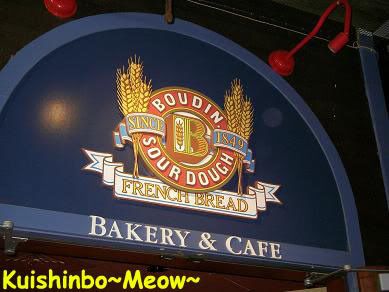 We went to have a simple break in
Boudin Bakery
, a place that is very famous with their Original San Francisco Sourdough French Bread since 1849. The mother dough that produce this French Bread is more than 150+ years already. In order to protect the mother dough in the older days during cold winter night, the cook actually hugged the dough while sleeping in order to keep the yeast alive.
Thanks to his effort, we are still able to have the taste same as that time.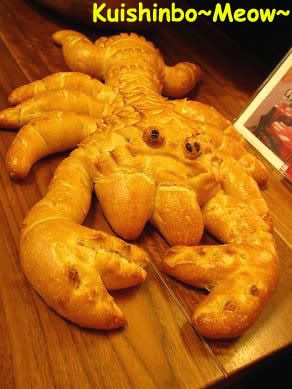 Look how cute this lobster is! I wonder if the taste is as good as the look.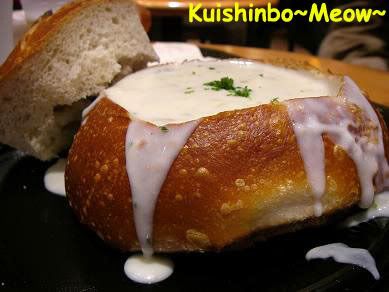 We decided to get a Sourdough Bread Bowl with Clam Chowder inside it. Hmmm... I didn't really enjoy the taste alone, but when mixed with some Clam Chowder, it tasted slightly better each time I munched on it. Sour bread just something still quite unfamiliar for my palate.
These 2 things make you tired pretty fast as they were quite heavy.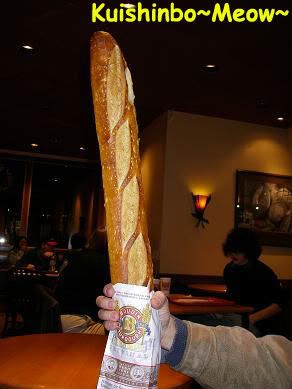 Tralala~~~ Sourdough Long Loaf!! Their classic long loaf!
Man~~~ so long. It took days to eventually finished it. I wonder will it be good to replace a whipping cane. I would rather my mom to cane me with this than the rottan during my naughty childhood. Tee hee hee...
Ah~~~ San Francisco Sour Dough turned my day more tasty. ;)