Nutties are driving me crazy!
Chocolates were my winter snack. When the season was over, the craving was over too.
Then new season comes, meaning new craving kick in. :P
For me, I crave for nuts, a lot of nuts in spring.
I love nuts, especially assorted nuts.
However, prepacked asssorted nuts seldom give me combination that I want.
How to solve that problem?
Hehe... simple.
I will buy the nuts that I like and made my own assorted nuts.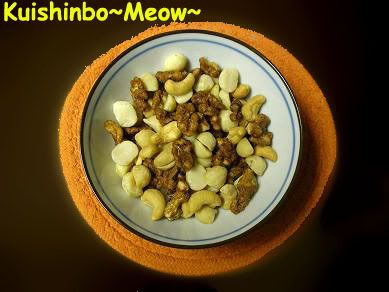 Tralalala~~~ my kind of nuts.
Trader Joe's
is a good place for me to hunt for good yummy nuts with reasonable price.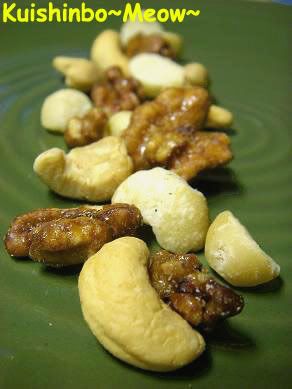 Oolala~~~ look at my glittering candied walnut, crunchy roasted unsalted cashew nut and macadamia...
Mmmmm~~~ just too good to resist.