Pei Wei Asian Diner
Last Sunday, I went to do a 3-hour ice cream selling in the NC State Fair. I was appointed to make milkshake. Non-stop. After my shift, I was really exhausted.
My 2 friends and me decided to spoil ourselves a bit. We decided to eat outside for our diner. We chose to eat at a diner.
Ehhem... this "Diner" is not the typical
diner
that you and me know.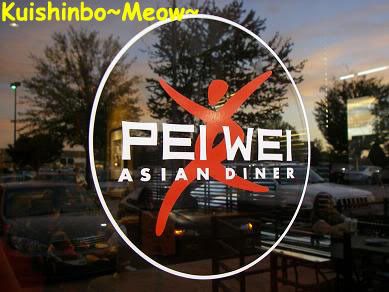 It has a very Asian name -
Pei Wei
. It is
all over the States
. It is actually a sister diner of
P.F. Chang's China Bistro
.
Pei Wei is more casual than P.F. Chang's., with customers ordering at the counter. It has a huge menu on the wall for you to choose your food before placing your order at the counter. Or, you can get the common menu book and decide your choice.
Personally, I have yet to try P.F. Chang's. I heard good reviews from my American friends, though I am sceptical about the authenticity, I would like to try it someday too.
Until then, I am glad I tried Pei Wei. This Asian dining place is affordable, clean and good service.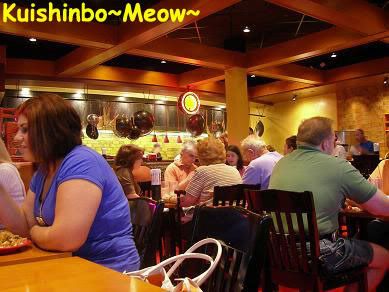 Inside, we were the only Asians. It is not hard to see the targets are mainly non-Asians.
I enjoyed its nice ambiance. You don't feel the greasiness of a typical Asian restaurant.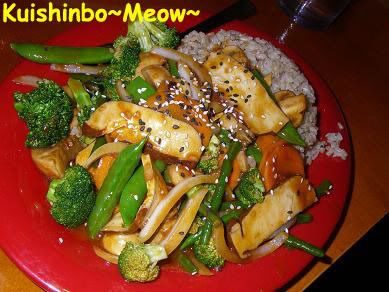 The food was served in a speedy way. We only need to wait a few minutes for our plates to bring to us.
The 2 ladies ordered Spicy Korean Vegetables and Tofu. We all agreed it was too salty, not spicy enough. We wouldn't say it is a real Korean flavor.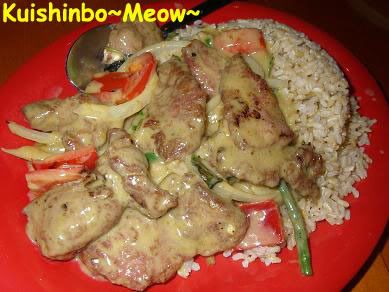 I chose Asian Coconut Curry Beef. I was satisfied with my choice. The beef was soft, thick and flavourful. Although the curry was a bit too coconutty, I did like its spiciness. In fact, I believe the level of the spiciness will be too high for half of the Americans.
It will be a better plate if they used eggplant and the longer long bean was not so thin and hard.
For the beef, I will go back again. Hey... it is fun sometimes to just try Americanized Asian Food. ;)