I am super duper dummie!!!
*cry* *CRY* *CRY OUT LOUD LOUD*
I am so sooo sooooooo ANGRY with myself now.
I accidentally deleted a group of very precious photos that I took 2 weeks ago in Lexington.
The trip have 3 excellent people that travelled with me.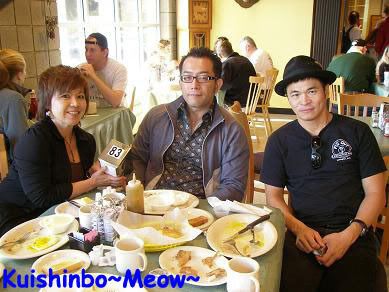 It was supposed to be a great story for my blog, now they were all gone.
Those priceless photos were all gone, except a few. I am such a Super Careless fish.
I need to calm myself for a couple days.
GOMENNE~~~ Naomi, Ayumu, Eddie... Hontoni gomenne~~~ Fish Fish wa Dai Baka. Cho Aho.
At least, I still have one more person to save the situation. You all know who is that one from the photos. I'll wait until his photos come to rescue me.
I am really one very very very dumb fish.
*CRYYYYYYYYY*