It's my birthday!
I am such a lucky girl today. My mom is here with me to celebrate my birthday. Without her pain many years ago, there will be no me today.
She decided to treat me a dinner today but she forgot to bring anything out, not even a cent. LOL So, though the treat was still on her, the bill was on me. :P
Her companion was priceless to me.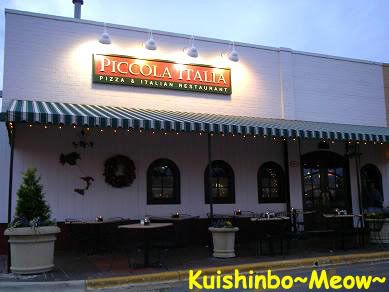 We went to an restaurant named Piccola Italia.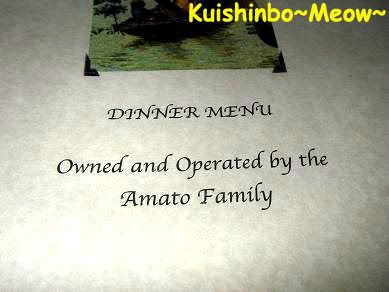 On the menu, it quoted "Owned and operated by the Amato family".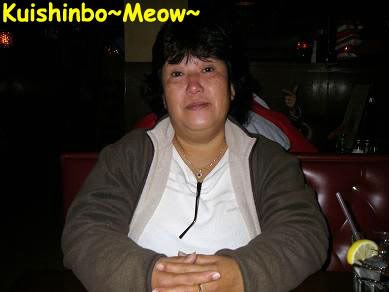 Hehe... ever since mom reached here, she's been having problem in sleeping at proper time. She would sleep at day time, woke up at 3 or 4 in the morning and read her books on my bed.
I just hope she will be able to turn to normal sleeping mode soon.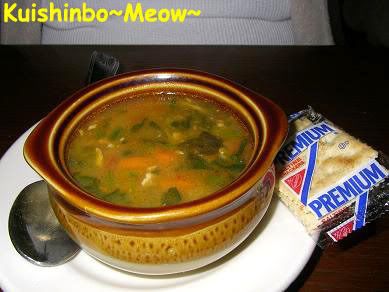 Our entrees came with soup.
Mom chose a light and healthy chicken and vegetables soup. It was good.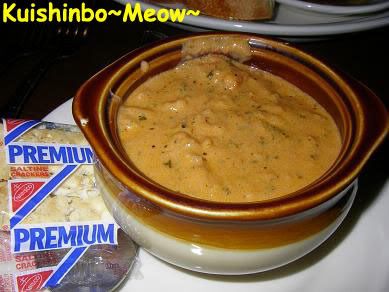 I went for the heavy and creamy tomato and rice soup. It was good, but made you tired of it easily. In fact, after that whole bowl of soup, I was already half full.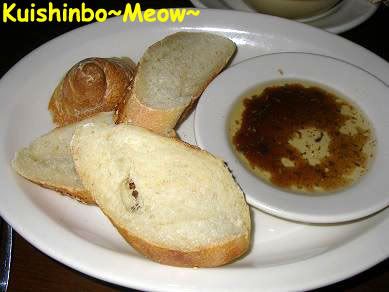 The bread was eaten with a blending of olive oil, Balsamic vinegar and herbs instead of the common butter spread. I like the Balsamic vinegar, but would prefer the olive oil to be less.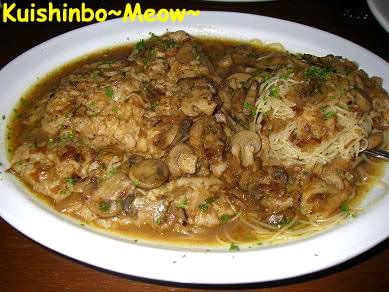 For entrees, since mom never tried any veal, we decided to try the veal cutlet marsala. On the menu, this meal was written as "veal cutlet sauteed with onions and mushroom in a Marsala wine sauce; served with a side of pasta with Marsala sauce or vegetables".
Disappointingly... it was too watery for the pasta of my liking. The angel hair was nice. Unfortunately, the "sauteed" was done in a nonusual sauteed way that I know. It was actually a "breaded and fried" veal. When I asked the waitress, she explained to me that the veal was actually "breaded, fried and sauteed". Hmmm... that would be my last choice to cook a veal.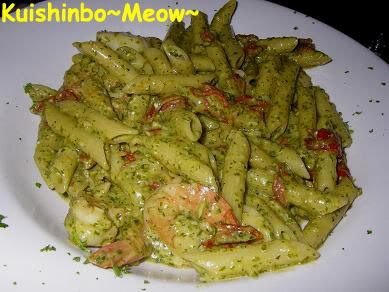 The next entree, we chose a shrimp and scallop with thick creamy white wine pesto sauce; served with penne.
The pasta was cooked in al dente, which is exactly the way I like. The shrimp was fresh too. Sweet. However, the pesto sauce was too salty and creamy, overtaking the goodness of the whole plate of thing.
We couldn't finish 1/2 of the foods and decided to take home the leftover.
The service was pretty ok though.
The ambience was cosy and nice too.
I don't think that is an Italian restaurant that I will want to go back though.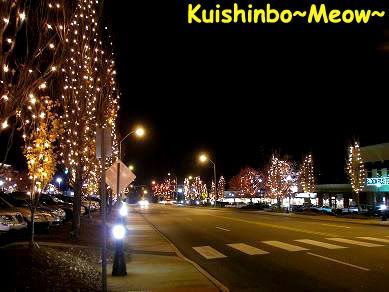 By the time we finished the dinner, it was dark already. The street was beautiful with lightings here and there. Very quiet. I think because it was a weekday.
We did some simple shopping for dessert and fruits to eat at home.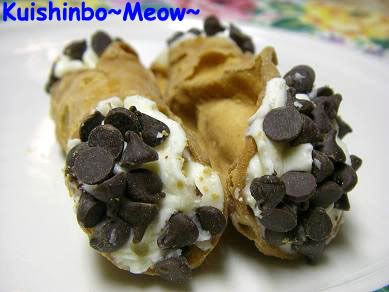 For dessert, I wanted to let mom try cannoli. Bad choice from the market. Neither the fried pastry dough was in its right texture nor the mascarpone cheese was detected in the creamy filling. It was too sweet.
Ah~~~ maybe next time hopefully she will be able to taste a good one.
Mom has never tried fresh raspberry and blackberry. Coincidently, it was a buy one free one offer. For only US$4, we got 2 packs of these berries.
The raspberry was a bit too sour for her. But she used "semboi" to eat with these berries, and turned delicious for her. LOL
Well, definitely is a quiet birthday for me this year, but an unforgettable one. Mom was with me. It has been 10 years since I am hoping I will be able to celebrate my birthday with my family again.
Thanks mom. I love you.