Road to Las Vegas
Today is Martin Luther King's Day. No work for me. I wish I had used these three days more wisely, but with heavy snow on Saturday and very cold Sunday and today, basically I was just curling at home, my warm nest.
Tomorrow, loads of work will be waiting for me. *wipe cold sweat*
On the day before Christmas eve, we headed to Las Vegas.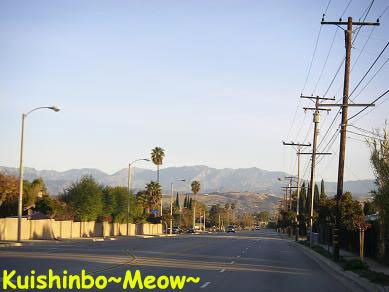 The street where Mr. Food Guide lives, was empty.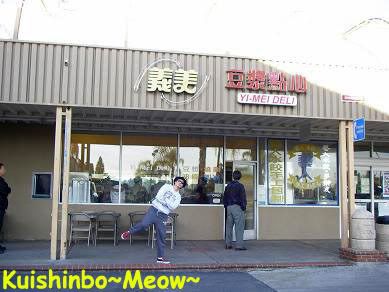 We stopped by at a Chinese Kopitiam for getting our breakfast.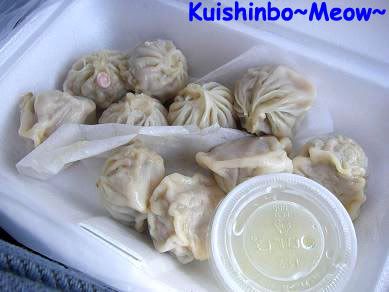 Love the Small Cage Buns. Awesome!! Was going to eat again after came back, but never got the chance. *sigh*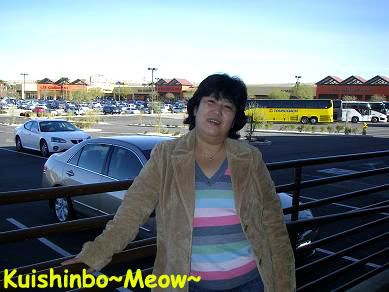 On the way to Las Vegas, we stopped in the middle of the desert for this huge outlet centre.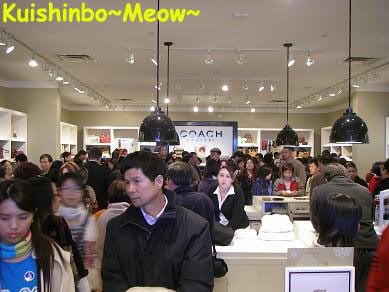 The crowd was insane, especially in this coach outlet. Mostly Asians. I guess Americans just tend to have their Las Vegas time more during summer.
Not sure whether they are going to do crazy shopping in such way or not in the outlet center. We didn't get much things, except a couple of T-shirts and perfumes from Ralph Lauren. Also, we got 2 Barney bath toy for my nephew and niece. They are HUGE Barney's fans. That already took us almost 2 hrs.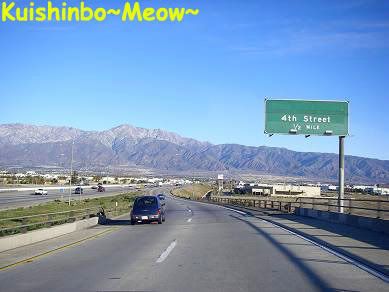 On the road again.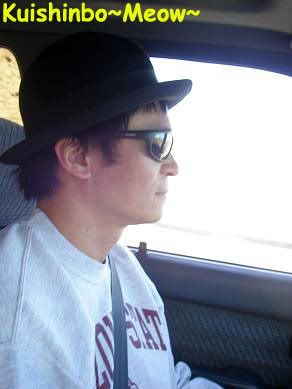 The blues man working temporarily as our Mr. Driver and Mr. Food Guide. Extra income during the holidays.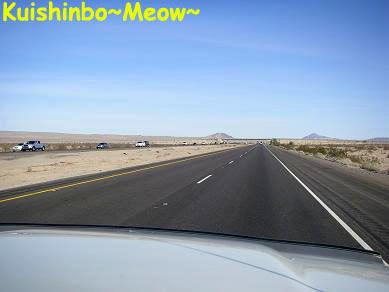 Love the road in Nevada. So straight, miles and miles.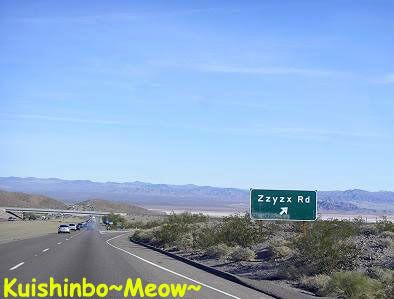 Unique road name, that will definitely be the last in the road list in U.S.
Also described me aptly... I Zzzzzz most half of the time. It always happening to me when I am not behind the wheel.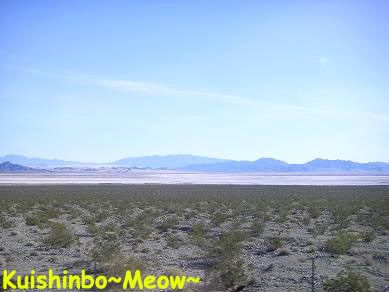 The road side was pretty interesting. Desert Nevada style with a huge salt mine further behind, nearer to the mountain side. It was so white. I was surprised when I was told those were salt.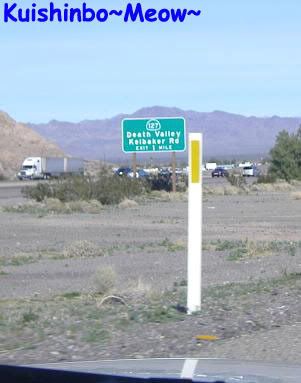 We past through a place called Death Valley, the hottest place in U.S. The temperature goes up to 130 degree F in summer.
We had quite a hard time looking for lunch as it was very packed with people in most of the restaurants. We did not want to waste time for waiting.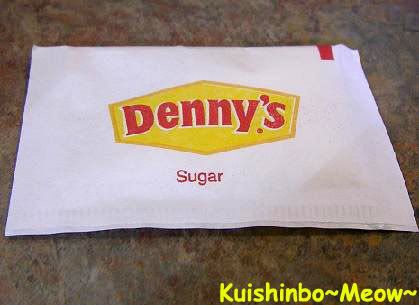 Without much choice, my first time eating at Denny's.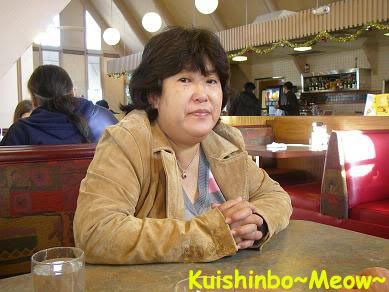 Mom was looking tired. Long road trip was not an easy thing for her as she was not used to it. But she handled it well.
Three people...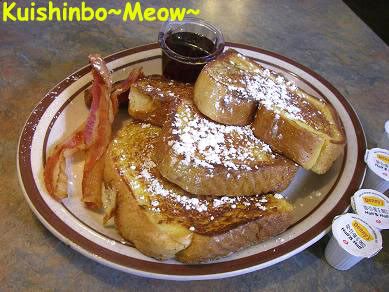 ... two plates of high-carb food.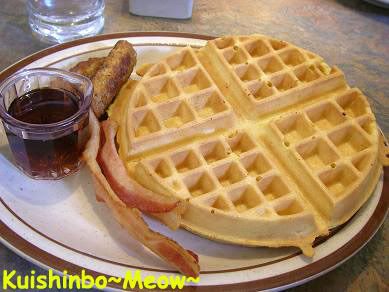 Pretty bad I would say.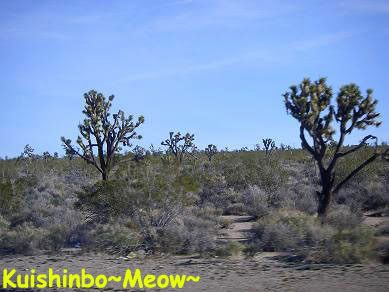 Certain part of the Nevada desert was full of this kind of tree -
Joshua tree
. Only a small part of Nevada's desert showed sign of small cactus.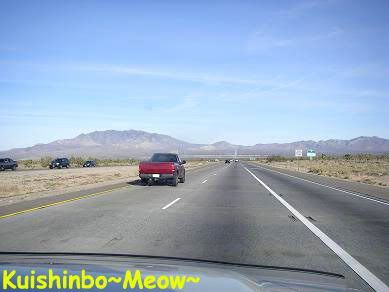 We will never see such a long straight road in Malaysia.
The road trip was pretty smooth until this point.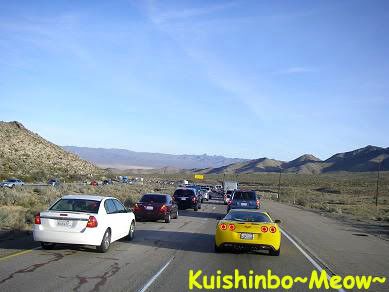 When we were getting near to the destination, long line began to form. It continued for about an hour.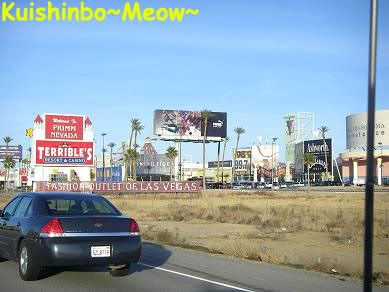 At least we relieved a bit when we saw another outlet which named "Fashion Outlet of Las Vegas", meaning we were pretty near to the Sin City.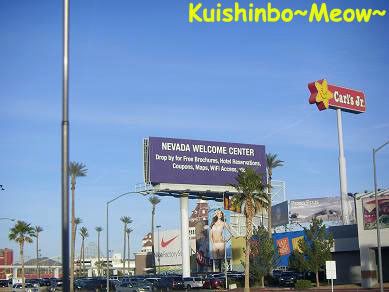 Nevada welcome center was closed.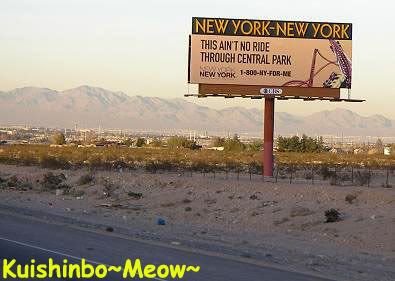 New York New York was welcoming us.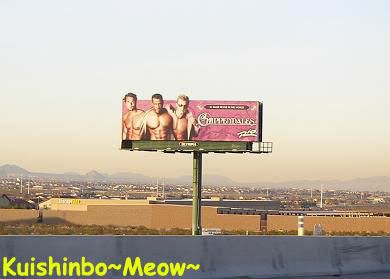 Oolala~~~ nothing more appertizing to see huge sexy six pacs on the road side. Yes, I have a fetish for hunks. LOL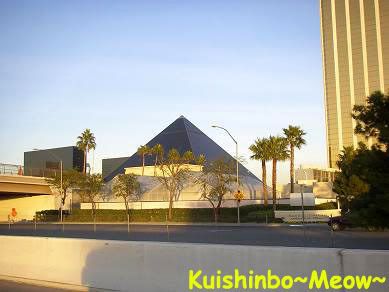 Luxor came to our eyes. A beautiful pyramid from outside.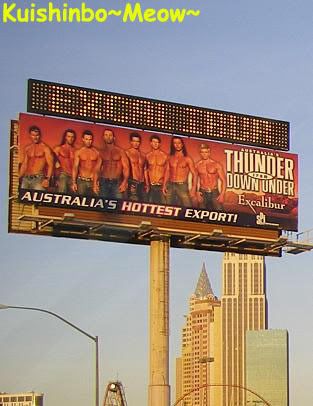 If anything that I felt regret for not doing it in Las Vegas, definitely was to miss a show by these imported hotties from Australia. I love Australian guys accent... such a turn on.
Another six pacs. *fan fan fan*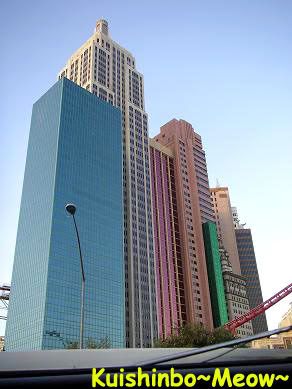 Oh~~~ tall buildings...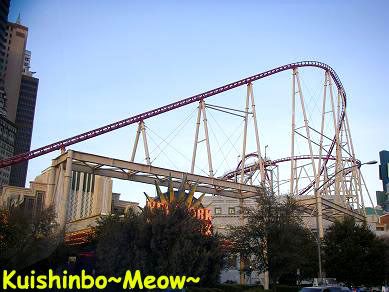 ...with a roller coaster rail built on top of the building.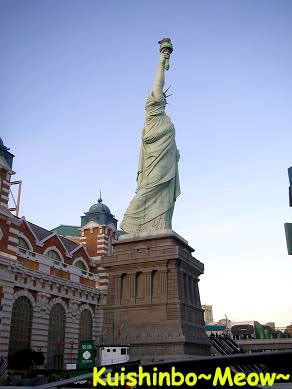 The Green Lady.
We have arrived to out destination finally.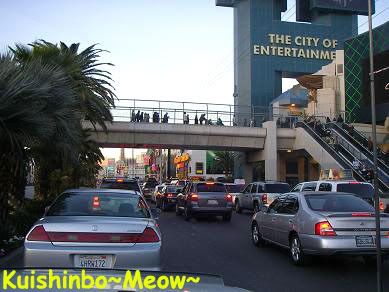 But before reaching the hotel, it was such a pain with the traffic. Gah!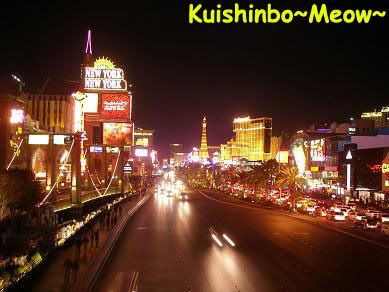 Finally, we reached New York New York. This was the hotel we stayed for two nights in Las Vegas.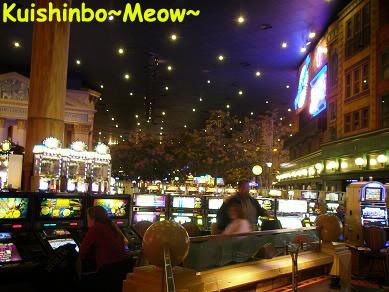 Hundreds of slot machines laid out nicely just beside the lobby.
How not to spend your money??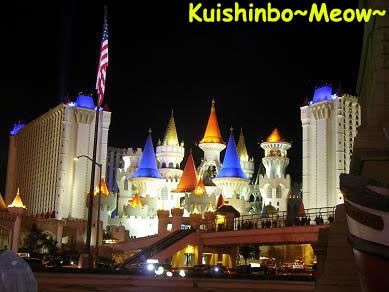 Our neighbour, Excalibur - looking fabulous like a castle at night.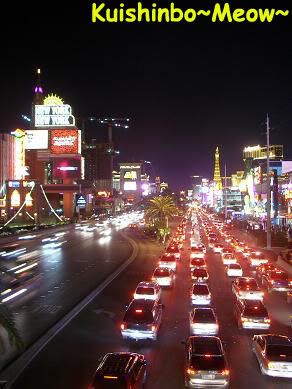 The night was still young... time for us to explore the area.
To be cont...