First day brunch in LA
It was a tiring night for us, we woke up pretty late. It was time for brunch. The first thing that came into my mind, was a big bowl of warm soup. *slurp*
Poor
Mr. Food Guide
, stucked three hour in the highway. It was time to treat him. LOL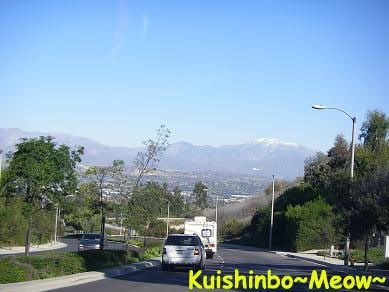 Oh~~~ beautiful day, just the kind of weather I was hoping during a trip.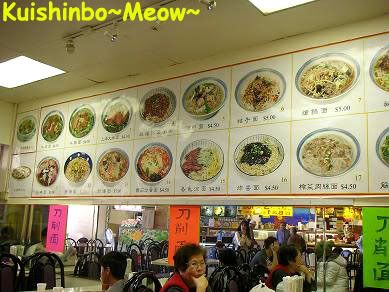 We went to an eating place that has varieties of noodles. I was here last year too. I couldn't forget its beef and tendon soup.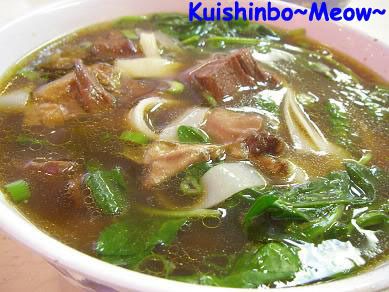 We decided to order a bowl of beef and tendon flat rice noodle soup.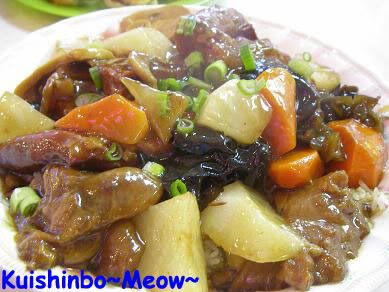 A bowl of Chinese style braised beef with assorted vegetables rice...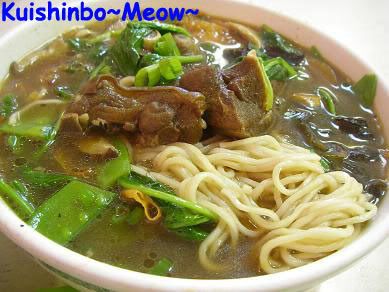 ...and a bowl of lamb noodle soup.
All these three came in HUGE size.
The beef selection was as great as last year. I love the soup, so full of great flavour. The beef and the tendon was cooked so soft that it just slipped into my mouth. How I wish the place where I am living has such great bowl of soup.
The beef rice was good on its topping. Too bad, the rice was undercooked.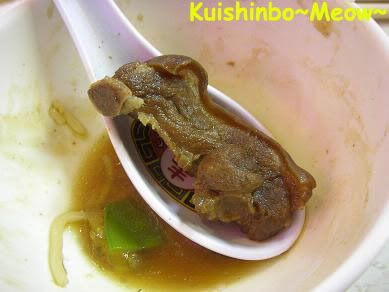 The most interesting part about the lamb choice was the lamb itself. I don't think I have eaten lamb with skin on before this. Very different from the soft texture of beef, this lamb retained a tough texture that was not too hard, yet good for a great pleasure for chewing. The skin itself had a very interesting chewy texture. Somehow, I didn't like the taste so much, too "fishy". Maybe with some spiciness, it would taste better.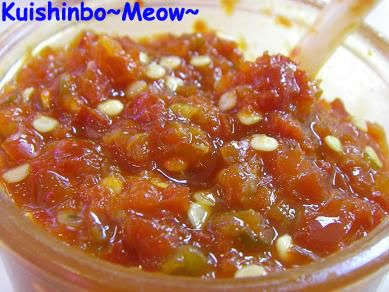 I was right. The chilli sauce made the lamb taste great...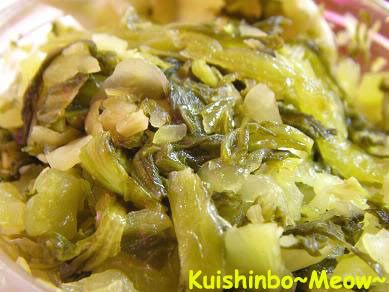 ... and this sour Chinese pickle made the soup more tasty too.
We did not finish the noodle as it was too much. We wanted to save some space for other stuffs. LOL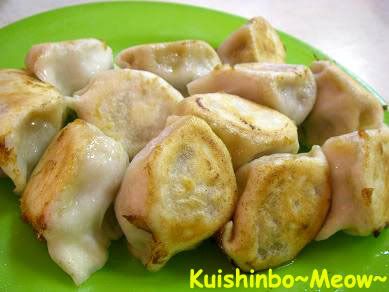 Our "dessert" - Chinese dumplings. It was so so. Only ate 20%, to go 80%.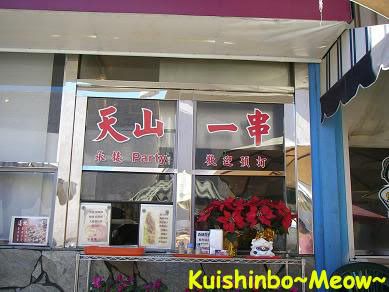 After we had our brunch in the 1st location, we came to this one. Just because mom mentioned about great grilled lamb sticks that she had in China.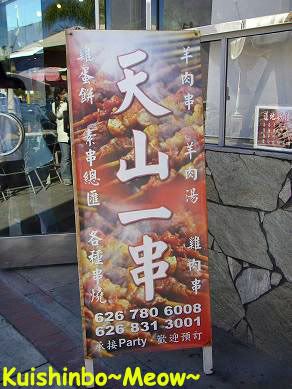 Oolala~~~ all kind of grilled sticks.
We decided to go for the classical grilled lamb sticks. It was an interesting way they lured their customers to buy more.
1 stick= $2, 4 sticks=$5. Which one would you choose?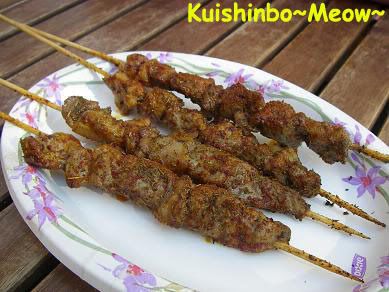 With the three of us, of course we asked for 4.
This was just mild spiciness, but since it's from Xin Jiang province, you bet it was spicy enough for me to crave for some thirst quencher.
It was good. I love it.
But I need some water...
Mr. Food Guide smiled at us in a wicked way.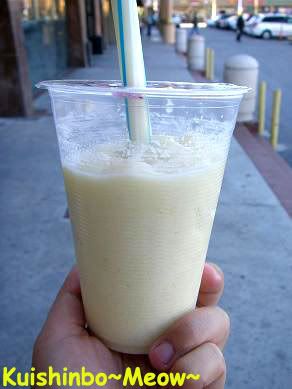 The next thing we knew, we were led into a place to buy this slushie.
Oh my~~~ LA has such a slushie!!
Now, make your guess, what slushie is this? (No prize though :P)
One very important clue... Mr. Food Guide never cried since he left home. After many years, he cried for the first time after tasted the raw ingredient for making this slushie. Hehe... those of you who follow his blog for a long time should know the answer by now.
Mama Wong first reaction to this,
"Soi Chai!"
I didn't cry with the first sip of this slushie, but it did make me homesick too. Ah~~~~ what a nostalgic taste. *burp*