Challenging Swiss Roll
I am getting more adventurous in baking. LOL
This Tuesday, there will be an international potluck party in my work place. After giving some thought, I decided to challenge a dessert that I love so much while I was in Japan.
Swiss Roll.
Yesterday, I looked through the internet for recipe and chose one that required to use "corn starch". It was a bad starting.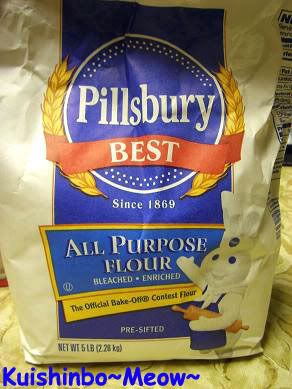 I could not find any soft flour, so I tried to used medium flour instead.
The bad turned worse. What more with milk and butter...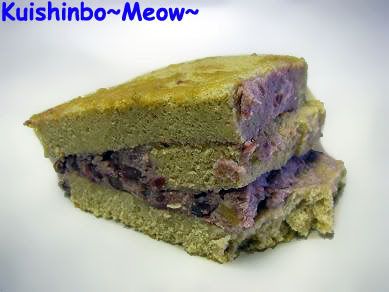 I totally screwed up my first attempt.
The cake was too hard. Before I even able to roll it, it had turned into something like above.
Hard and too dense. :( The good red bean cream inside it did not save the situation much.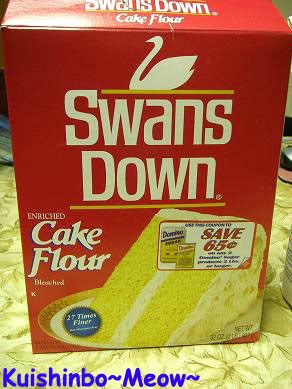 Today, I went to the supermarket again, finally I found soft flour. I did not know it is named cake flour here.
I decided to find another recipe.
It was a much easier one. Just three ingredients : 4 large eggs, 40g soft flour and 60g sugar.
After followed the instruction step by step carefully...
Tralala~~~ I was so glad the cake turned out to be thick yet fluffy, like a sponge.
After letting it cooled...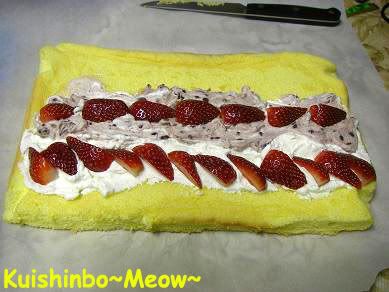 ... I tried to put many wedges of strawberry and cream, but it was too thick. LOL
Have to take out half of the strawberry.
The cake was too short, I could only roll one round.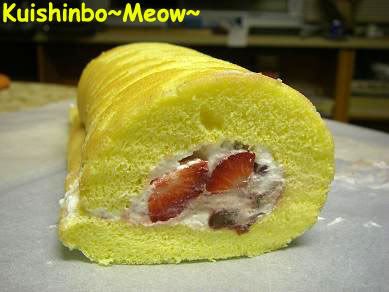 Just enought to cover the filling.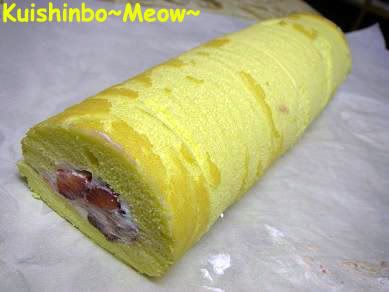 Hehe... I know it is still far from perfect, but at least I am ready to make for real tomorrow's night for the party.
I gave myself 55 points this time.
Let see what will happen tomorrow. ;)