A surprise from Japan
A few days ago, I received a pleasant surprise in my postal box.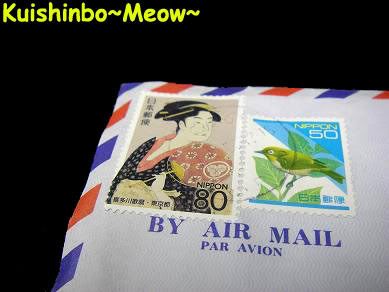 It was a letter flew all the way from Japan to me.
I still recognize the writing.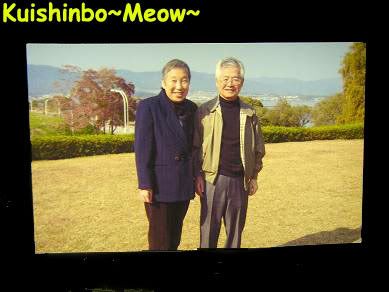 Tralala~~~ it was from my lovely family back in Japan. Looking at this picture just couldn't stop me from smiling. :) My mind flew back to the moment I was with them. We witnessed each other life changes. The bond we formed did not stop after I left Japan, we still keep in touch once or twice per year.
I am the lazy type, usually I prefer to call rather than write them a broken Japanese letter with my ugly writing. LOL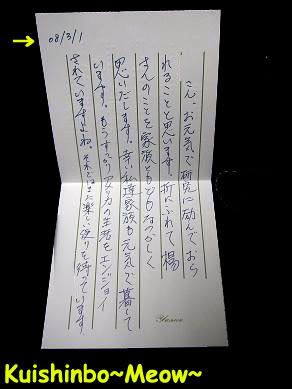 On the other hand, my otosan has such an artistic writing. It is a beautiful caligraphic style.
Note how the Japanese date format. It is Year Month Day.
In Malaysia, it is Day Month Year.
In US, it is Month Day Year.
Hehe... is it confusing?
I do know a friend that being confused by this. LOL Y0u know who you are.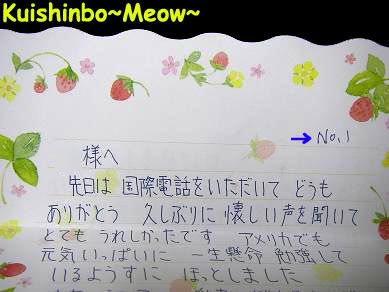 The next letter was a two-page pretty writing from my okasan. Her style is different from my otosan. Hers is more formal, more detailed and writing is alphabet by alphabet. She even marked the page sequence for me.
Either style, I just love them. A great chicken soup for warming up my soul.
But... there was one thing that made me shocked the most.
...
...
...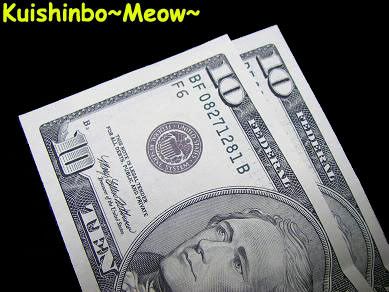 Holy!! I was very surprised when I saw these came along with my okasan's letter.
US$20??
I was confused until I read her final part which p/s with,
"お父さんがアメリカに行った時の紙幣 使って下さい" (Direct translation: The money while otosan went to USA, please use.)
Hmmm... what a brave move by okasan. Sending cash in common postal method? The money will definitely be gone if it is in Malaysia.
I was indeed lucky to have the money reached me safe.
Thank you so much otosan and okasan. I really should not receive it, but I will keep it nicely in my red wallet. I will treat it as my Omamori, my AngPau. Hopefully this Omamori will bring more good fortune for me. :D
Now, I promise myself I will send a hand written letter to them once I come back from Quebec. Need to find something nice for them. Be it broken Japanese, ugly hand-writing (especially I have not writing Japanese for a long time)... I am sure they will not mind. (Errr.... will they?)