White Day again...
White day is a big day for the guys to reply their love to the girls that have given them prensents on Valentine's.
It is also a day for the male coworkers to repay "Gimu Gifts" to the female coworkers.
However, in U.S., there is no such practice.
One of our female coworker did bring a pleasant surprise to us, without realising that. It was a big favour she did for fish fish who have been missing some of the unique days in Japan.
So, what have she made?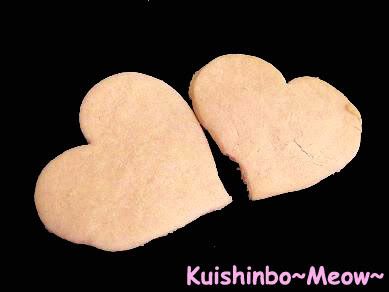 Tralala~~~ heart shape PINK cookies. Buttery, soft, chewy, yummy... Melt in your mouth, warm in your heart.
What can be a better treat than this for such a day?
Thanks! Mallory. Absolutely LOVE them!!
Guys, Happy White Day!! *chu~~~*