Yummy foods from home
A few days ago, I received a small package from home.
Among them, I love these the most.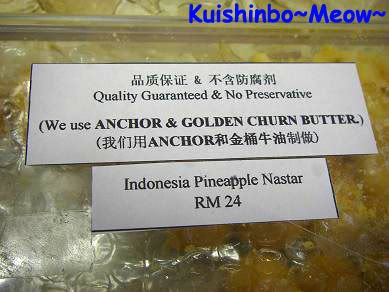 I was totally excited when I saw this.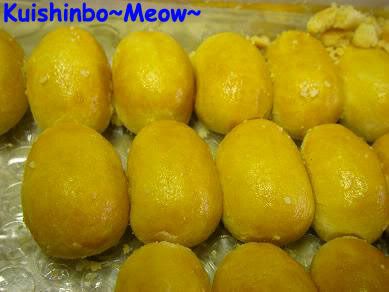 They looked pretty scrumptious, except slightly smaller in size.
I was full of expectation on them especially since they were labelled with "Anchor and Golden Churn Butter".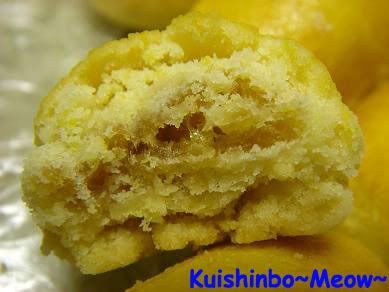 Hmmm... I was quite disappointed. The outer layer had a good buttery taste but too bland in saltiness. Worse, it was too stingy on the pineapple jam inside.
:( Oh well, couldn't blame mom as she did not try a single one of it. At least, she will stick to the older choices we used to have.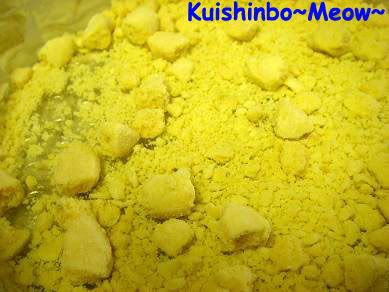 I was quite suprised with the Kueh Momo though. Although most of them were destroyed in shape, this was one of the better momo that I have eaten. It just melted in my mouth the moment my toungue touched it.
Mom also sent me a pack of Bak Gua. Quite a risky one, glad it went through safely. *wipe cold sweat*
Grilled in oven with medium heat for a few minutes... Oolala~~~ the soft and juicy texture with its salty sweet flavour, no wonder people who know it will just crazy about it.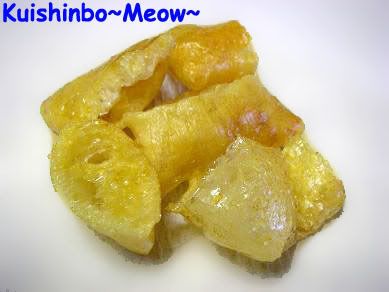 I have not been having fish maw for quite some time. Mom was kind enough to take time to prefried these for me.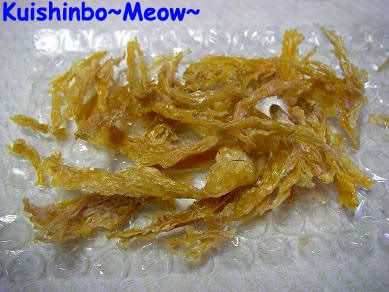 Hehe... I think I am going to use some bird's nest that my mom brought for me last Christmas and cook with the fish maw to make one savoury dish.
*slurp*
Thank you so much mom, I love you~~~