First lunch with SG
The 6th day morning in Quebec, I joined a technical visit to Laval University. More on that next time.
We reached back to our hotel before noon. I hugged Justyna and said goodbye to her.
After checked out from my room, I stayed in the lobby to wait for my next companion for my remaining days in Quebec.
It was only after 75 min then SG arrived. Wah~~~ I was severely suffered with hunger by that time.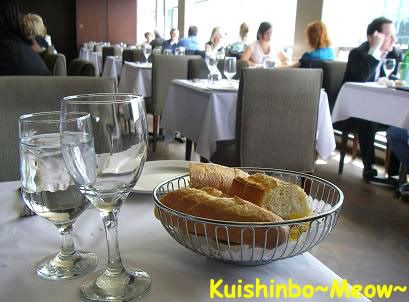 We decided to drive away from the old Quebec area and simply found a place for lunch.
The place looked good. However, it was hard for me to look for the shop name, hence no name.
We ordered 4 dishes.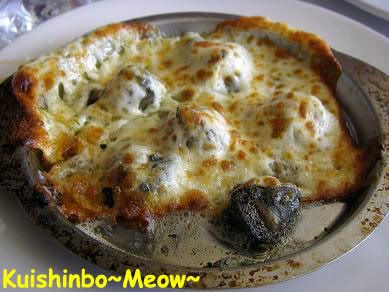 Escargot grilled with a lot of cheese!! Too cheesie for me.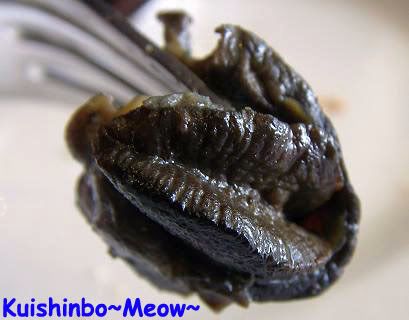 The deshelled escargot itself was pretty good. Well, I did not have much experience in eating escargot, so this for me was fine.
However, SG who had much more experiences in eating escargot thought the escargot was just ok.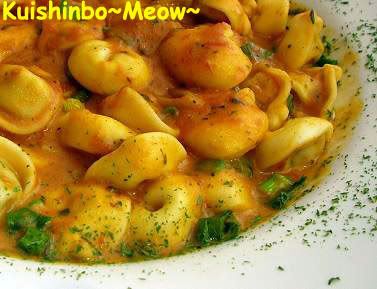 I saw the veal tortellini in the menu again. Being a stubborn me, I decided to give it another try despite
my not good experience
with it a couple days ago.
Big CROSS!! This was enough to make me confirm that veal tortellini is not a yummy food.
In fact, we only finished 1/6 of this plate.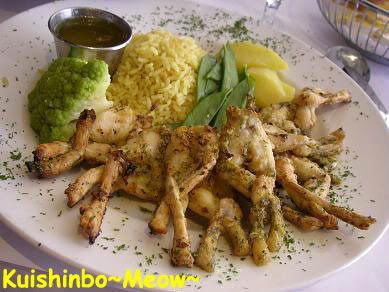 I ordered frog legs for my main dish.
I liked the crispy texture of the lower part of the legs, but that was the only thing I liked about them. These frog legs were tasteless, I could not detect sweetness of fresh frog meat. I am very sure these were frozen frog legs. The texture was horrible too.
As a girl who grown up catching my own frogs at nights with my daddy in paddy field when I was 2-4 year old, it is very easy for me to tell you whether they are premium grade frog legs or not. Ah~~~ so missing those days.
Mum said my good skin condition nowadays was owing to her weekly frog soup. LOL She should have seen the now me, sleeping at 2-3 am daily have really deteriorated my skin condition.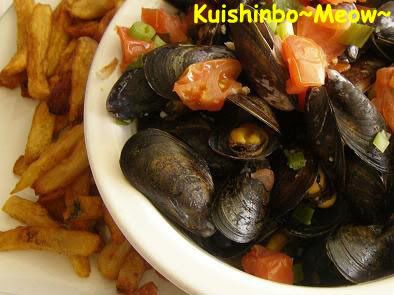 SG chose mussels.
A bad dish again.
The best part of this dish was unfortunately the fries.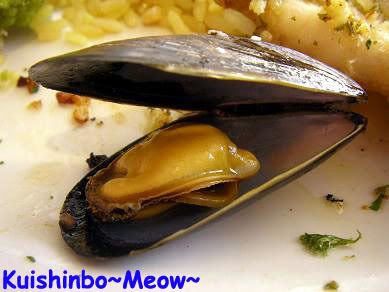 Well, some of the mussels were quite ok. However, about half of the mussels have stale taste.
We did feel very full after the lunch. Paid about Can$120 dollar for the whole thing. Definitely overpriced and not worth it.
We avoided fusion looking restaurants after this not-so-good start.