I love Black Friday
*Ehhem* I think my readership in this blog have dropped to almost zero. :P Thanks to my procrastination in blogging.
Today, I am going to blog something girlish.
Shopped for 11 hours yesterday, thanks to the very good chances of Black Friday to buy nice stuffs with great price.
Due to my salary limitation, it is not sensible for me at all to spend as much as I like, considering the economy situation is so bad now. However, that does not mean I can't enjoy shopping once in a long time. Yesterday was one of those days.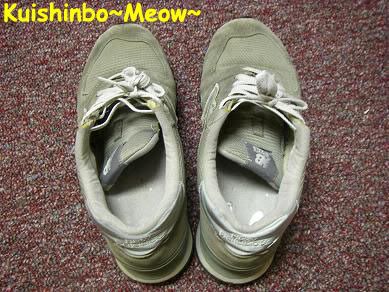 My old pair of NB sneakers (apparently, my friend told me this is commonly called Tennis Shoes in U.S) is turning from good to bad, have to find a new replacement before it turns worse. I love NB. I know I won't turn to other brands since the first day I use it.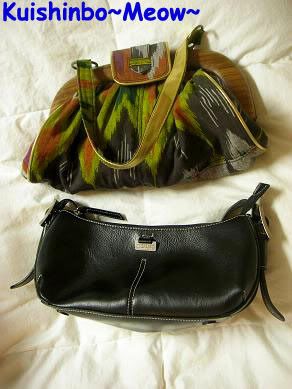 My colorful Forever21 bag that I bought in summer and a cheap black bag that bought with only $19.90 last year for emergency use in some more "formal situations". It is time to get a nice bag for those kind of events.
So, I went to outlet mall with my friends, didn't really planning on buying anything specific. Just depended on my luck.
It is always the best outcome when you expecting it the least.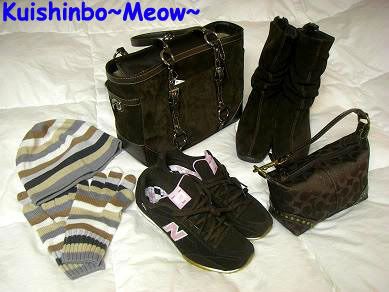 Tralalala~~~ I bought 6 wearable items with price that I have no complain with.
Not only did I buy another new pair of NB brown sneakers with pink label, I also got myself a pair of brown suede shoes from 9 West. I usually will not choose something made from suede as it is hard to maintain the clealiness, but I decided to challenge it this time. :P
Then, went to buy two bags to match with the shoes. Both from Coach. The bigger one is a brown suede bag that can even fit in my A4 size notebook while the smaller one with cute metallic buttons decorating at both ends.
Until this point, obviously brown is my favorite color, becaue I look better in brown clothings. LOL
The hat and gloves were from Gap. Love the color, as most of my clothings are from these few shades. *yeah, I know I am boring in color selection*
I am very happy with my purchases. ^_^
p/s: Just when I have another two more days before hitting dateline to summit my review paper to boss, I am blogging. *bad bad bad*