My few favorite items from L.A.
Hello everybody, I just came back to Raleigh yesterday midnight. I am very tired now. Just recover from a few-day cold. To add salt onto it, I threw up three times the night before my flights due to "coughing medicine". Must go to the bed early tonight. Mom been warning me over the phone,
"If you don't take care of yourself, you are going to look older than you-know-who."
Grrrr... thanks a lot mom.
It was extra hard for me yesterday to say goodbye again for another few more months. I miss the moments spent together. Even a simple 2-hr watching Singaporean movie while kneading the muscular arm brought laughter and tears to me. (Why Singaporean movies frequently start in a humorous and funny way, but turn into sad sad storylines?)
I am sorry you are sneezing non-stop now. *shoo shoo, those viruses quickly go away*
Anyway, just to show you a few items I got during my stay in L.A.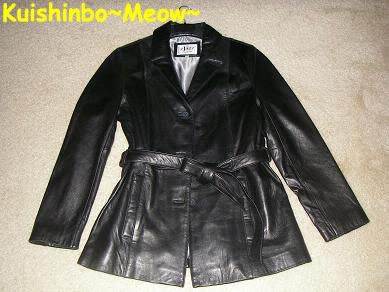 Tralalala~~~ A black winter jacket. Have to buy this as my jacket was destroyed by a bottle of heat tamer. That old jacket has a great sentimental value for me, was so sad when I first saw those stains on it. I love this new one, but have to be careful especially when I am pretty rough in handling things.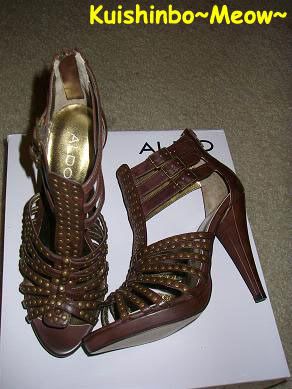 My first pair of 5-inch shoes. I was deeply attracted by the way the straps and the metal dots were arranged. The only downside, it was too tall for me, but I took the challenge for the first time. I hope after wearing it for a few times, it will become softer and more comfortable. This pair of shoes really make my already curvy big butts look extra curvy. Hehe...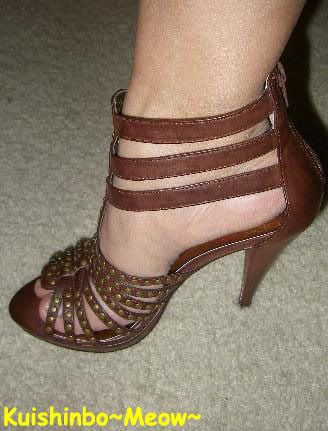 Errrr... I guess it looks pretty okay on me?
The best is yet to come.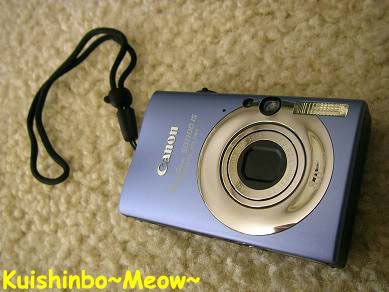 A very surprising Christmas present by you-know-who. I love love love it!!
I did not prepare any Christmas present for him as seriously, I am a horrible person when buying presents for guys. And... he never really tell me what he wants. Everytime when being asked, he just said,
"I don't need anything."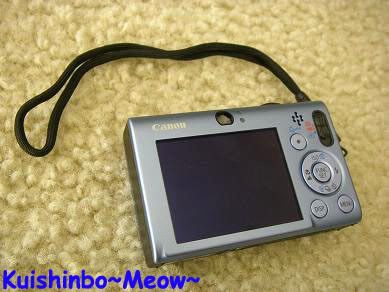 It is smaller than my now camera. Beautiful color. I have to figure out this camera more before I can use it as good as my current camera.
I have two cameras now. Woohoo~~~
Ok, The Bachelor premier is on today. Jason is one lucky guy, this season ladies all look wonderful!