A good deal
While I went to Washington DC last week, I realized how small carry-on luggage was. Measuring at 17" x 12" x 5.5", it is good for 2-day trip, but when it comes to 3-4 days, it becomes too small.
Since I will be heading to the north again next weekends for 4-day, it is time for me to get a bigger carry-on luggage. Something that is big enough for me to put all my "necessities" while small enough to stuck into the head compartment in flight.
I earned $20 Target gift card yesterday eating cheese stixs. Together with my another $20 Target gift card that I earned couple months ago drinking protein beverages, I decided to try my luck in Target.
No luck with the luggage. Either the SwissGear that will cost me $100 or a crappy model that will cost me $20. I have to ditch both.
While my friend was returning her shirt to Old-Navy, I walked to the nearby Marshall to try my luck instead, without giving any high hope.
Bought something you really like when not expecting anything is the best!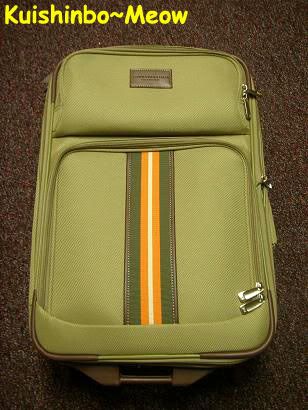 Look what I got! A nice khaki 21" x 14" x 8.5" expandable upright luggage. It is feather weight, just how I like my luggage to be. I also like the accent of the colourful stripes in the middle.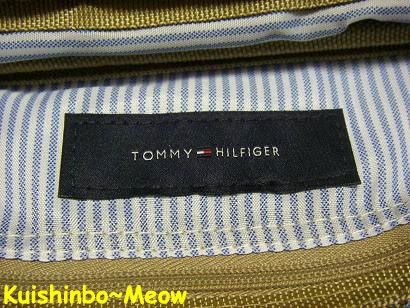 It is a Tommy Hilfiger. (Yah, I know it is not a Samsonite).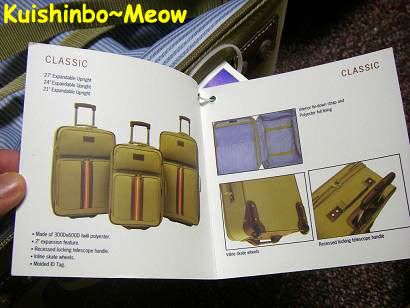 This luggage is a classic collection of TH, I believe it was a model of 2007, which was why it was in Marshall.
I was juggling between a few before decided on this one, including a couple from Samsonite, priced about the same as this one. At least at the earlier point, I thought that was the case.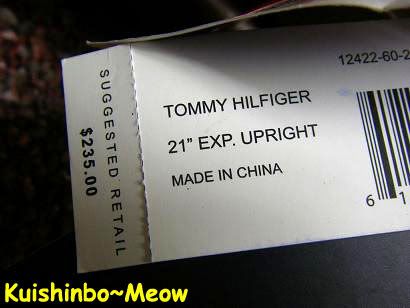 The suggested retail price by TH was $235.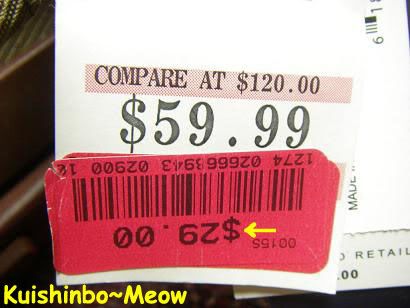 But Marshall sold it for only $60. Funny how I totally missed out the red tag.
Only when I looked at it the 3rd time, I saw the figure $29. Holly molly... I love it!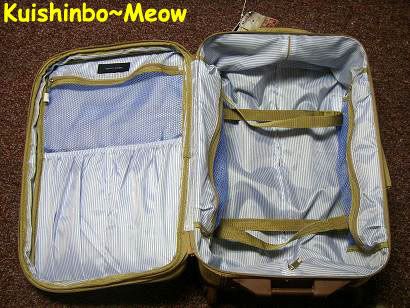 The inner compartments are spacious, not too decorated with unnecessary compartments that will limit the space. My kind of luggage.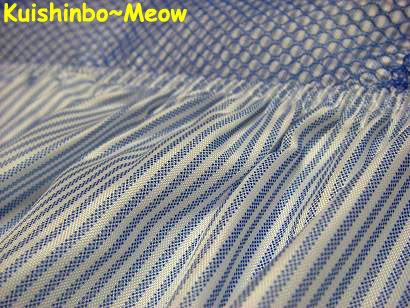 Bonus charm point, the beautiful striped interior. This bright colour just light up my mood whenever I look at it.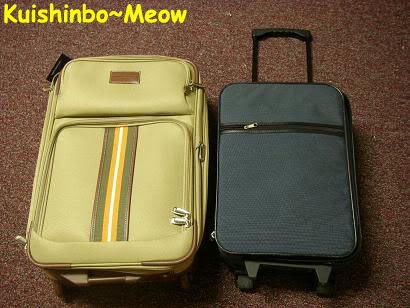 I know I made the right choice when my 5-year ex-luggage looks small beside it.
I am ready to fly. :D
Saikou~~~